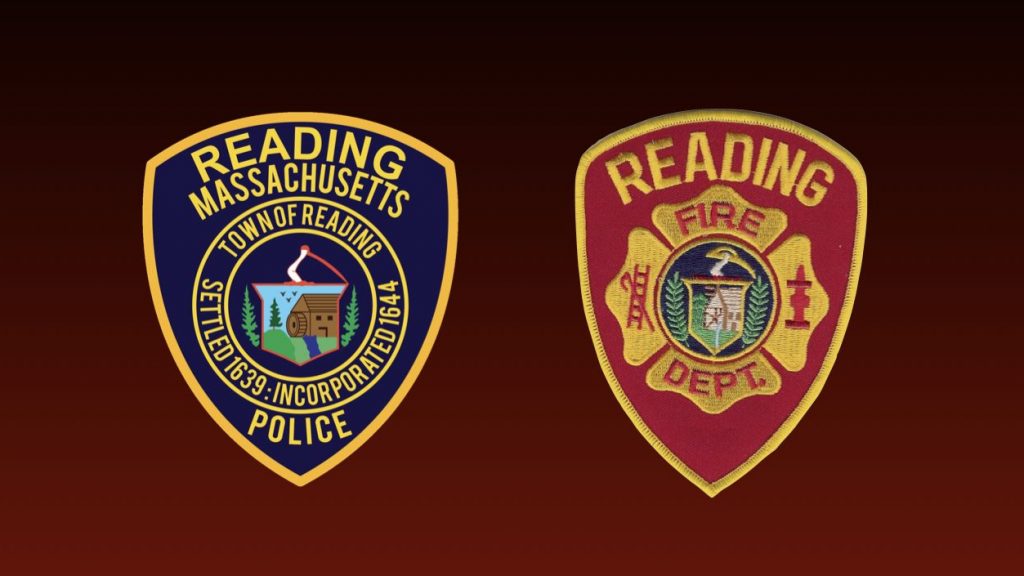 Reading, MA — Excerpts from the Reading Police and Fire Log:
Monday, April 26, 2021
9:38am – Avon Street Resident Reports Lost Cat.
9:54am – Home Lockout on Pearl Street.
12:06pm – Report of Unruly Person on MBTA Bus.
12:38pm – Report of Lost Wallet at Main Street Business.
1:07pm – Complaint Regarding Three Unleashed Dogs in Town Forest.
1:16pm – Prospect Street Resident Reports Lost Reading Glasses.
2:13pm – Middlesex Avenue Resident Reports Argument with National Grid Regarding Cutting of a Tree Branch.
2:16pm – Immediate Threat (License) Received for Van Norden Road Resident.
3:03pm – Public Assist for Riverside Drive Resident.
3:15pm – Follow-up Visit at Haverhill Street Residence.
3:52pm – Taylor Drive Resident Reports International Wire Fraud.
3:54pm – Complaint Regarding Multiple Vehicles Parked in Fire Lane on Pearl Street.
7:50pm – Officer Attempts to Serve Immediate Threat (License) to Van Norden Road Resident.
10:55pm – Complaint Regarding Work Crew Paving the Road on Middlesex Avenue.
Tuesday, April 27, 2021
9:08am – Lift Assist for Sanborn Street Resident.
11:34pm – West Street Resident Reports Loan Fraud.
11:41am – Pennsylvania Avenue Resident Reports Fraudulent Unemployment Claim.
11:58am – Alarm for Second Floor Smoke at Lowell Street Business.
12:15pm – Minor Two Vehicle Accident on Main Street Investigated.
12:19pm – Haverhill Street Resident Turns in Lost Wallet.
2:41pm – Bay State Road Resident Reports Bank Fraud Via Amazon Scam.
4:43pm – Metal Gate Dislodged in Sigsbee Avenue.
4:46pm – Report of Fallen Street Sign on Beverly Road.
5:22pm – Pearl Street Resident Provides More Information on Previous Case.
5:47pm – Unfounded Report of Possible Intoxicated Male Driving on High Street.
6:25pm – Report of Suspicious Person Walking In and Out of the Street on Haven Street.
Wednesday, April 28, 2021
7:31am – Water Gate Out of Place on Rocky Road.
8:20am – Commercial Alarm at Walkers Brook Drive Business.
9:04am – Fire Drill at Austin Preparatory School.
10:32am – Residential Fire Alarm on Collins Avenue.
2:58pm – Fire Alarm Activation at Camp Curtis Guild.
5:20pm – Five Parties Trapped in Elevator on Summit Avenue.
8:40pm – Gazebo Circle Resident Reports Vehicle Windshield Damaged by Landscaper Lawn Mower.