December 21, 1932 – April 24, 2021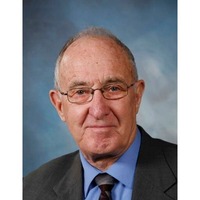 Herbert W. Spinney of Reading, April 24, 2021. Herb was a long-time resident of Reading and was active in the community. He was a real estate broker at Boardwalk Real Estate for over 30 years and was also a member of Old South Methodist Church. He was born in Nova Scotia and grew up in Lower Argyle, where his family were lobster fishermen. It was there where he developed a lifelong love of deer hunting. He was known to regale many with his tales of the hunt and of life "back home." Upon reaching adulthood, he moved to Texas to live with his aunt and uncle and then proudly served in the US Army for two years. In 1955, Herb headed to the Great Lakes for several months as a member of the Merchant Marines and then back to Nova Scotia to marry his long-time love.
Herbert and Odelle (Corkum) Spinney wed in 1956, and they moved to Massachusetts, where Herb worked in the foodservice industry at Servomation and DAKA for over 35 years. They settled in Somerville and then moved to Reading in 1964.
Herb loved to spend time with family. He and Odelle made frequent trips to visit family in Nova Scotia and Michigan. He enjoyed working in the yard and around the house, skiing with his kids, playing cards, and going for walks. He also coached Little League baseball when his son was young. Herb was always quick to help others and never one to ask the favor in return. He was known to make the rounds of the neighborhood with his snowblower after snowstorms well into his eighties.
Herb is survived by his daughter Cheryl Buckley and her husband, Steven, of Dracut; son Keith Spinney and his wife Judith of Medway; and daughter Lori Spinney of Michigan. In addition to his children, he was the loving grandfather of Ryan, Sean, and Erinn Buckley; Brian, Melissa, and David Spinney; and Maggie and Alice Horton and the cherished brother of Ena Higgins and her husband Floyd of CT; Clara Mackenzie and her husband, Larry; and Walter Spinney and his wife Cheryl, all of Nova Scotia, Canada. Herbert is also survived by many loving nieces and nephews.
A visitation will be held on Saturday, May 1, 2021, at the Douglass, Edgerley, and Bessom Funeral Home 25 Sanborn St. (corner of Woburn St.), Reading from 9:00-11:00 a.m. Face masks must be worn, and social distancing observed. A private family service will be held at 11:00 a.m., with a public burial at Forest Glen Cemetery in Reading following (at approximately 11:45 a.m.).
In lieu of flowers contributions may be made in Herbert's memory to the Old South United Methodist Church, 6 Salem St., Reading, MA 01867.