June 28, 1978 ~ April 8, 2021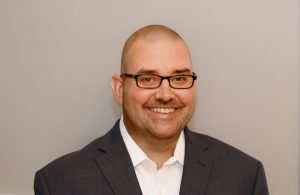 Carroll, Matthew D.—Of Reading, April 8, 2021, after a courageous battle with brain cancer. Beloved husband of Suzanne (Kelley). Loving father of Michael, Alexander, Charlotte, and Audrey. Devoted son of David J. Carroll and Kathleen (Kariger) of Reading. Cherished brother of Kimberly Iudice and her husband Gregory of Wakefield, Ryan Carroll and his wife Jamie of North Reading, and Meghan Carroll of Reading. Adored son-in-law of Ellen Kelley of Reading and her late husband, Paul. Dear brother-in-law of Bill Jones and his wife Georgia of Stow, Brian Jones, and his wife Jaime of Reading. Matt is survived by many loving nieces, nephews, cousins, aunts, uncles, and friends.  
Throughout his life, Matt managed to make an impression on all he met. His contagious smile and sharp wit made him a natural people person. Matt attended Reading Memorial High School, where his perseverance and grit paid off in an exceptional career in swimming, eventually earning him a place in the RMHS Athletic Hall of Fame. He continued to excel in the sport of swimming at Babson College, where he earned a degree in business.
After college, Matt married Suzie, his high school sweetheart, and they were blessed with four beautiful children. Matt was naturally hardworking and driven, and taking care of his family was Matt's main objective. When he did take a break from work, he enjoyed spending time on his porch watching the Red Sox and visiting his parents' home on Cape Cod with the family. He loved taking cruises with Suzie, especially listening to the ocean at night and waking up in a new place each morning. But he most loved watching the magic in his children's eyes during their many vacations to Disney World. As a family, they looked forward to each trip, knowing that the memories they made together would have a lasting impact.
Matt worked for BJ's Wholesale Club as a Produce and Floral Merchant, where he and his team curated the department for the entire chain. He was very well-loved and respected by his work community, and he took great pride in tackling every challenge with his natural dedication.  
The memory of his beautiful soul will live on in the hearts of his wife and children and so many family and friends.
At the request of the family, funeral services will be privately held. In lieu of flowers, donations can be made in Matt's memory to Caring for a Cure, a charitable organization founded by Mass General nurses and dedicated to improving the journey of patients and families with cancer. Arrangements by the Cota Funeral Home, 335 Park St. (corner of Park St. and Rte. 28), NORTH READING.