Are you walking on Wednesday, April 7th? That day is designated as National Walking Day, and Walkable Reading encourages everyone to get out and participate. Many Reading Residents and visitors have found walking to be a great outlet in this past year. It has been great to see so many new (masked) faces out and about. Hopefully, that will be a new habit with staying power long after the pandemic ends.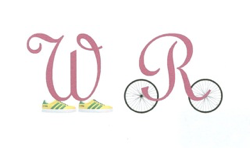 The American Heart Association launched National Walking Day in 2007 as part of its efforts to promote healthy living. For more information, visit  https://www.heart.org/en/healthy-living/fitness/walking. The organization encourages Americans of all ages to get out and stretch their legs and get their hearts pumping. 
Walkable Reading couldn't agree more. We say, take thirty minutes out of your day to go for a walk. Walk around the block, run an errand, or hike a trail. Need some ideas? Check out Walkable Reading's Neighborhood Walk routes on the Town website: https://www.readingma.gov/TrailMapLibrary Along with Neighborhood Walks, and you will find maps of Conservation Area and Town Forest trails. Remember, the important thing is to get out and walk!
Some tips for making the most of National Walking Day:
Wear comfortable clothes
Take a friend along to pass the time
Make sure to stretch pre and post-walk
Hydrate
Swing your arms for extra momentum and exercise
Watch your posture
Use pedestrian crossings and lights whenever possible
Enjoy your surroundings
Set your fitness tracker for positive reinforcement- but don't get too caught up in your pace, just walk comfortably
The goal of Walkable Reading every day, but especially on National Walking Day, is to encourage and enhance increased pedestrian and non-motorized access to the community for all through education, promotion, and advocacy.
For more information, visit us at https://www.facebook.com/walkablereading or write to us at: Walkablereading@comcast.com