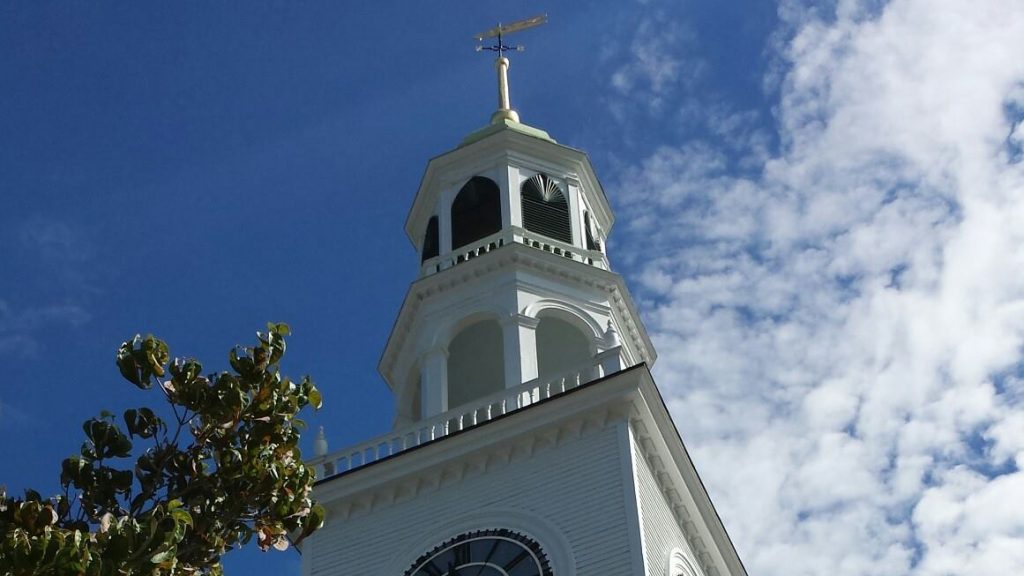 For Reading residents of the Christian faith, this upcoming Sunday marks the end of Holy Week with the celebration of Easter. It is crazy to think that this is, for many residents, their second Easter celebrated in the COVID-19 pandemic. While there may not be a candlelit vigil or hymns sung shoulder to shoulder with friends and neighbors, Christian churches in Reading have found alternative ways of celebrating the holiday this year. They are using both technology and increasing vaccine availability to create new Easter traditions.
All of the churches in Reading this year offer a live-streamed version of their masses and services, which can either be streamed through their social media channels or Zoom.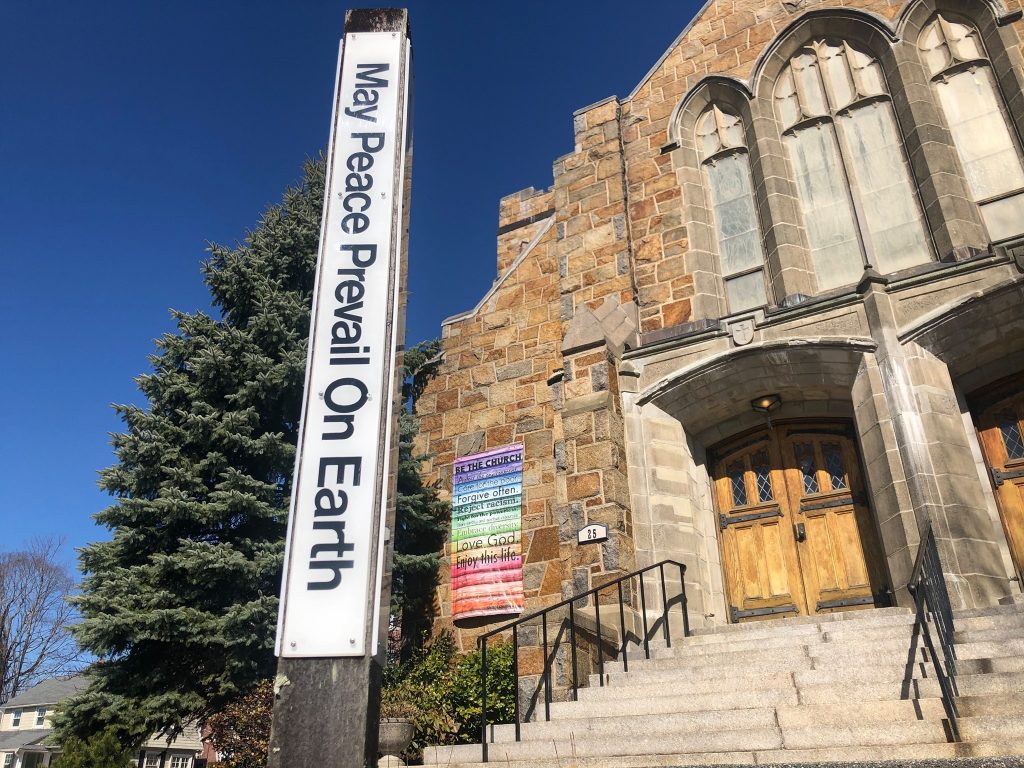 "[For the First Congregational Church] folks can either log in to Zoom, or Facebook Live, whichever they prefer. For those who are less comfortable with online streaming, they can also dial into the Zoom using a phone number and participate that way," said Reverend Emelia Attridge, First Congregational Church.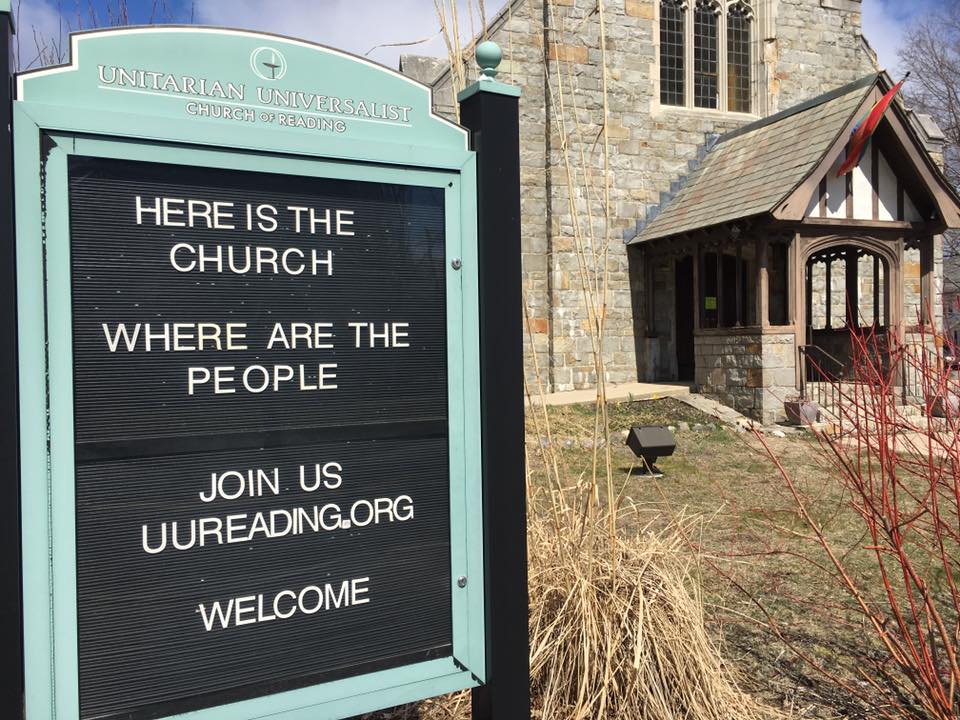 For some churches, live-streaming and moving masses to a more online format have allowed them to reach worshippers outside of the borders of Reading.
"One of the things that's happening is that we've had folks tuning in every week who had either moved away or are completely new to the church. Some are local, but some are pretty far away, and that's exciting to think about. That there are now two versions of the church: the physical building, but also this online community," said Reverend Hank Peirce, Unitarian Universalist Church.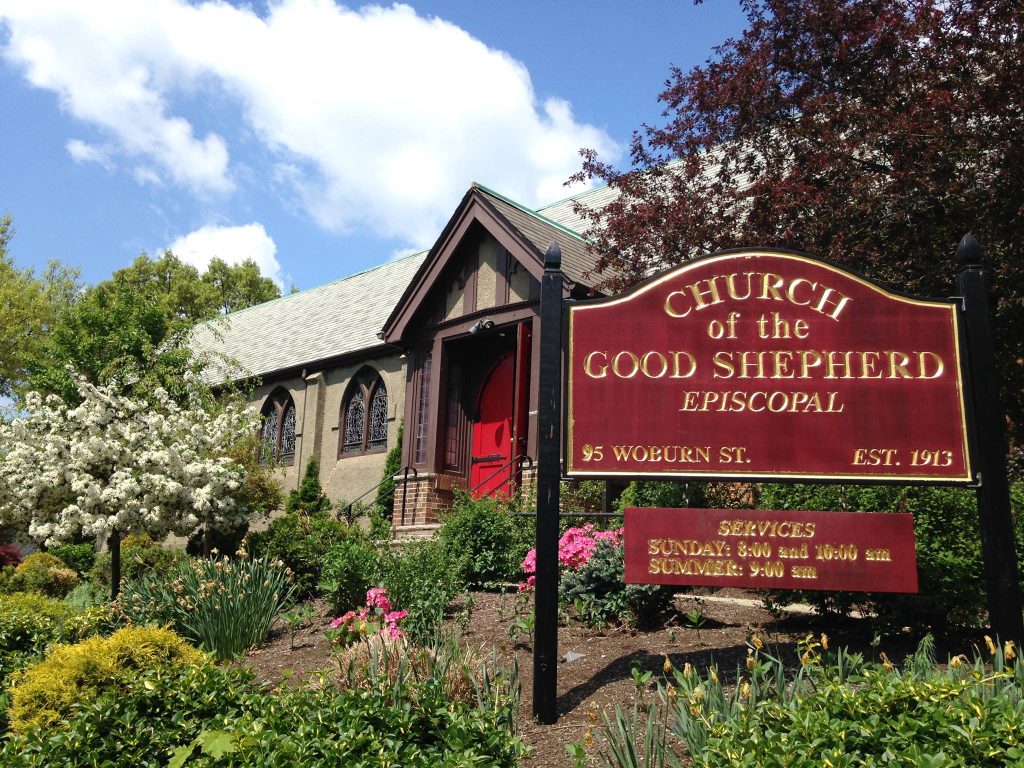 Some churches within Reading have used increasing vaccine availability and new state guidelines regarding in-person events to their advantage, hosting both virtual and limited in-person worship. The First Baptist Church and the Good Shepherd Episcopal Church allow a limited number of people to join in on their Easter celebrations in person. The First Baptist Church is limiting the number of in-person worshipers by asking people to fill out a Google Form in advance and is taking advantage of both their outdoor facilities by hosting part of their worship on the lawn outside of their building. For both churches, masks will be required throughout the service.

The Reading Catholic Community is taking a slightly different approach to the idea of hybrid worship, using car radios to their advantage. St. Athanasius will be offering two car masses, in which worships can park in the St. Athanasius parking lot and tune in to a live mass from there. Worshippers will be able to listen to the mass via their car radios and will be able to receive the Holy Eucharist at their vehicles. Interested participants are asked to sign up for the service in advance and display their parking permit on their driver's side dashboard.
For many churches within Reading, the past year of online services has given them the opportunity to realize how to use this new format to their advantage and what aspects of their in-person services were most important to carry over.
"One of the things that is really vital at First Congregational Church is our music, and that's been a really challenging thing to navigate throughout the course of a year. But through this past year, we have been able to create a virtual program that is extremely vibrant. Being able to hear the music, even in this format, has made it feel so full and alive. To be able to hear all the classic Easter Hymns, with the full brass, is just so exciting, and it's been great to see all the familiar faces on the screen," said Reverend Attridge.
"It's been very interesting thinking about how best to serve both our in-person and online communities. And also, we've spent a lot of time thinking about how to make our services more accessible, not just to people with physical handicaps but people from different lifestyles and different experiences around the world. We've actually set up a whole committee to help us figure out everything from making sure that the scripts from the service are being posted to making sure that we're creating a space where people can reach out to one another and get what they need," said Reverend Peirce.
Complete information on how to access each church's Easter celebration can be found below.
8:00 am Sunrise Service on the lawn (limited in-person attendance)
9:30 am Easter Congregational Singing, on the lawn (limited in-person attendance)
10:00 am Easter Worship Service, in-person and live-streamed on Facebook and YouTube
10:00 am: Online worship that will stream on Facebook and Zoom
People interested in joining the Zoom call can be sent the link by filling out the form on the First Congregational Church's website
10:00 am Festival Eucharist, live-streamed on their Facebook, and with limited in-person attendance
10:00 am service, live-streamed on their Facebook and YouTube
9:00 am Easter Sunday Mass, live-streamed on Facebook
11:00 am Easter Sunday Mass, live-streamed on Facebook
9:00 am Easter Sunday Car Mass, hosted at St. Athanasius
11:00 am Easter Sunday Car Mass, hosted at St. Athanasius
10:00 am, live-streamed on the UUCR YouTube Channel