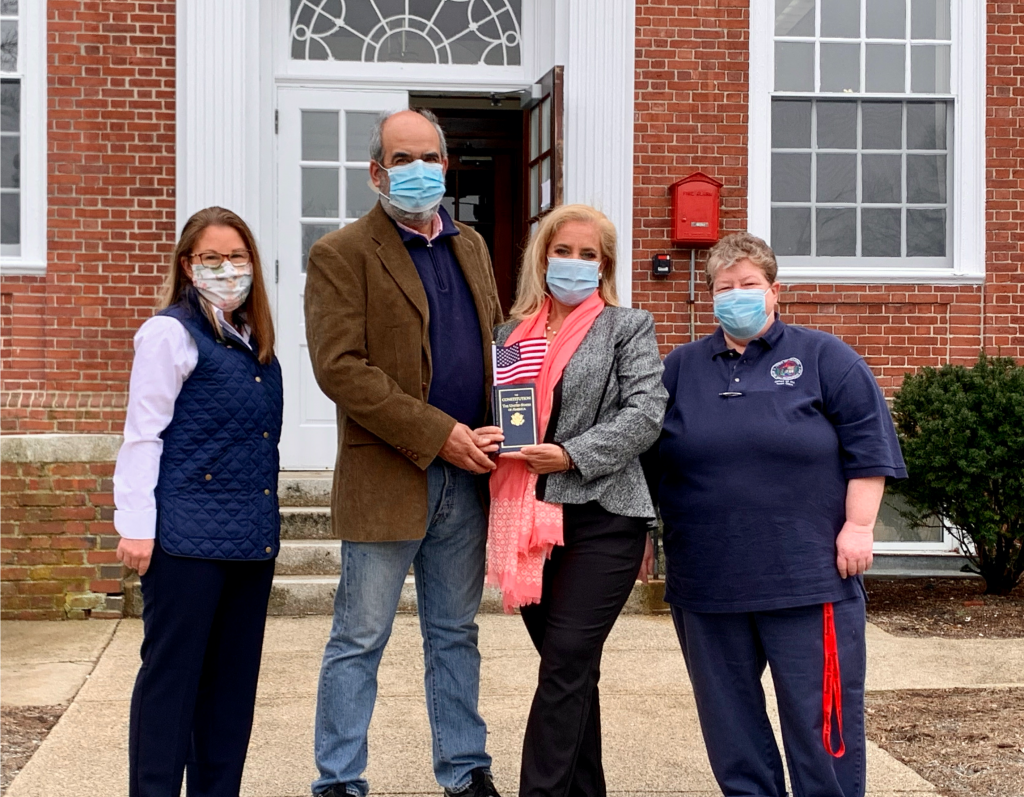 Reading, MA. — With our local election, April 6, just a few days away, the Town of Reading now has 4 new American citizens and 2 new registered voters. Ana Sancho, Andreas Martin (center left and right) are 11-year residents of Reading. In early 2021, Ana, Andreas 2 of their 3 sons, all officially became American citizens. The family arrived in Boston from Spain and immediately fell in love with Reading. Since moving to Reading, they have become proud Reading Public School Parents and activity community members. Andreas has worked closely with Mission of Deeds as a member of the staff and volunteer for many years, and Ana leads Zumba classes in and out of the water at area YMCA's including Burbank while balancing her career in finance. In 2020, she also obtained her real estate license and has enjoyed meeting with English, Spanish and French-speaking customers.
Initially, the couple who completed their ceremony in February believed that they had missed their opportunity to register to vote in the spring election. After speaking with Reading Town Clerk, Laura Gemme, who has managed Reading elections for longer than most can remember, they learned special rules relating to very recent citizenship. Laura Gemme assured them they did, in fact, qualify and made sure that their registration was processed to meet these special circumstances. The couple was thrilled to learn they could vote on April 6 and are pictured above with Town Clerk Laura Gemme and Select Board member Karen Gately Herrick at Reading Town Hall. The Sancho-Martin Family will all be dual citizens of Spain and the United States and will continue to enjoy their life in and around the North Shore.
For all of the details on how to safely vote on April 6, please see the Town of Reading website or contact Town Clerk Laura Gemme and her staff directly.