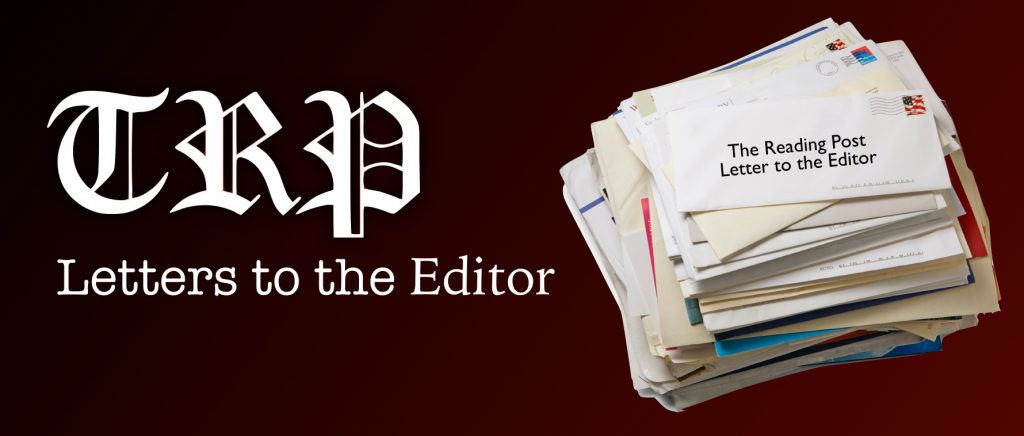 The Reading Post accepts Letters to the Editor. All letters must be signed. The Reading Post reserves the right to edit or not publish any letters received. Letters do not represent the views or opinions of the Post. editor@thereadingpost.com
---
As a former member and chair of the RMLD Board of Commissioners, I believe it is time for a change on that Board. Two seats are up for consideration in the upcoming April town election and there are two excellent candidates whom we can vote for: James Satterthwaite and Marlena Bita.
It was disturbing to learn a few months ago that the RMLD's general manager had signed a 20-year, multi-million dollar contract with a controversial wood-burning biomass plant near Springfield, MA without any discussion with the RMLD Board or its Citizens Advisory Board. (The CAB gives the other three communities in the RMLD service territory a voice in the major decisions made by the Board.)
This contract has never been on the Board of CAB agenda despite policies and legal agreements in place that state that both the Board and the CAB have the responsibility for reviewing and approving major power supply contracts. (There has always been an exclusion for the short-term contracts necessary to fill in gaps as they occur, but this was not such a case.) The chair of the Board, John Stempeck, who is seeking re-election this year, has consistently dismissed concerns over this clear breakdown in process and has dismissed the impacts of the power plant itself.
In February, a newly-drafted version of the Board's policy on the purchase of renewable energy (Policy 30) was on the Board's agenda at its regular monthly meeting. I followed the prescribed instructions for providing public comment at this meeting as I wanted to share my concerns about a couple of aspects of this proposed policy. At the beginning of the meeting, Mr. Stempeck abruptly announced that all public comment would be moved to the end of the agenda, breaking a long-standing norm and effectively stifling any public input on the policy prior to the Board's vote that evening. No member of the Board questioned the propriety of this step and there was no means, given how this Zoom meeting was structured (no raise-your-hand function, no chat function), by which to lodge a protest of this decision.
We have a municipal utility so that we can have community control, community benefits, and community input into the policy and financial decisions of the utility. Jim and Marlena will be voices for more meaningful public participation and transparency, for more effective oversight of RMLD contracting, and for continued progress in growing the RMLD's renewable energy portfolio.
Please join me on or before April 6 in voting for Marlena Bita and James Satterthwaite for the RMLD Board of Commissioners.
Mary Ellen O'Neill