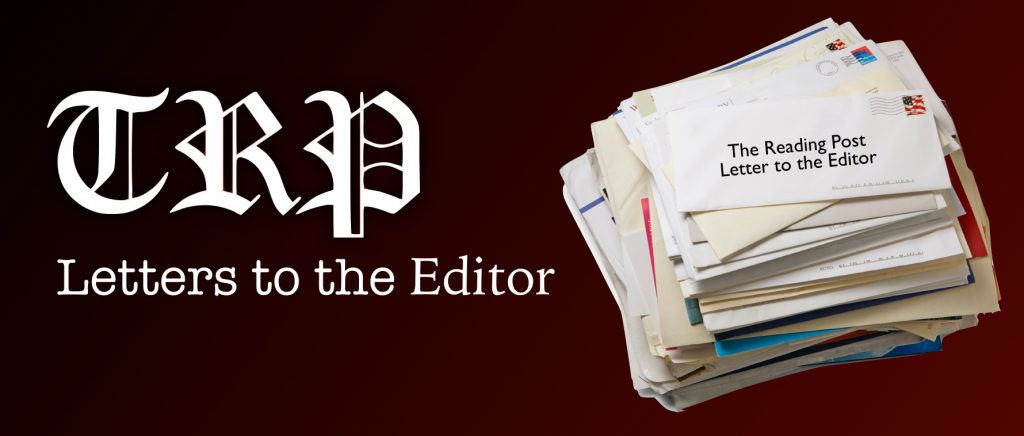 The Reading Post accepts Letters to the Editor. All letters must be signed. The Reading Post reserves the right to edit or not publish any letters received. Letters do not represent the views or opinions of the Post. editor@thereadingpost.com
---
To the Editor,
RCTV (Comcast 9 and Verizon 31) is providing the March 16, 2021, virtual presentation "Elder Scams, Covid and Isolation" given by Middlesex District Attorney Marian Ryan, originally as a webinar for Acton. DA Ryan raises several issues relevant to this pandemic period. Being able to see and hear her advice through RCTV is especially important for the many Reading residents who do not have access to computers and the Internet but who also are receiving those scam calls, letters and communications.
Residents who do have Internet can also access DA Ryan's presentation at https://youtu.be/NNbbxeq2gzM. See the RCTV schedule below for "Elder Scams, Covid and Isolation".
Sunday 5pm and 8:30pm
Monday 4pm and 9:30pm
Tuesday 5:30pm and 8pm
Wednesday 12:30pm and 10:30pm
Thursday 10:30am and 7pm
Friday 11am and 8:30pm
Saturday 10:30am and 6:30pm
Even though I closely follow local, state, and national issues of elder fraud, abuse, and financial exploitation, I found DA Ryan's March 16 webinar to be very informative and timely. I urge people to watch it. Prevention of exploitation is far better than dealing with the aftermath as a victim.
Kendra Cooper, TMM Precinct. 8