One of the best things about Scotland is its diversity. The rolling countryside, bustling cities, icy mountain peaks and charming villages all combine to provide an excellent holiday destination, whether you're looking for an action-packed break, a cultural adventure or a relaxing retreat. Take some time out of your day or weekend to enjoy Scotland!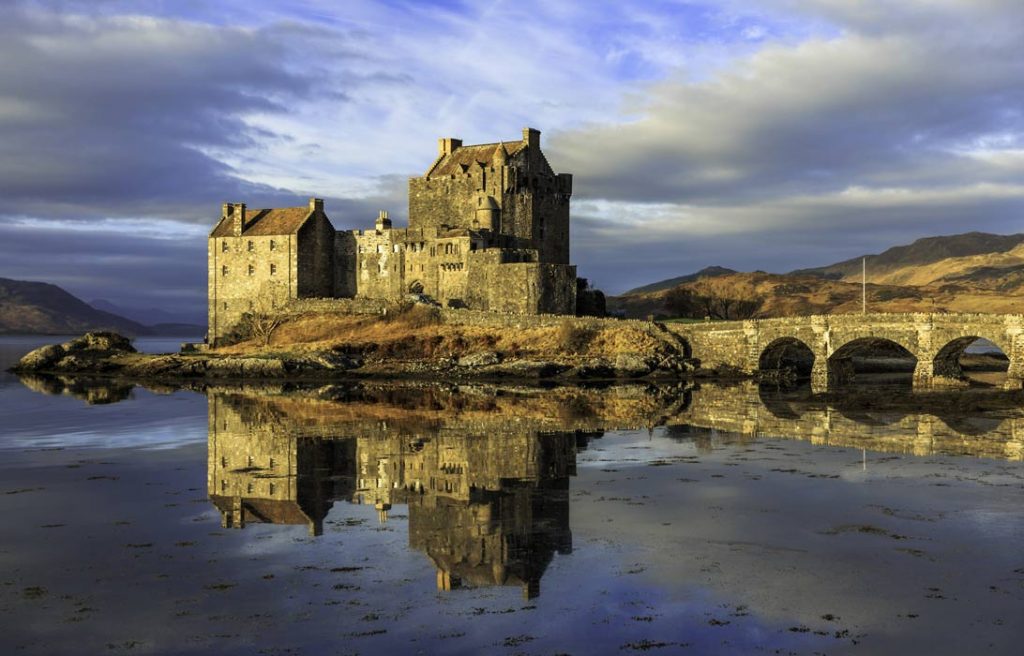 First Stop is the Highlands where legends of Bonnie Prince Charlie swirl around lonely castles. You will see the "Weeping Glen" of Glencoe, bustling Inverness, and the battlefield at Culloden. Then make a pilgrimage to the spiritual capital of a major clan, and go prehistoric at Stone Age burial grounds and Iron Age island forts. Venturing along the Caledonian Canal and watching for Nessie at Loch Ness, you will end with a look at Scottish cuisine and enjoy traditional folk music.
Click here for your tour to begin.
The Second Stop begins on the tranquil Isle of Iona, where Christianity first reached the shores of Scotland. Next visit another of the Inner Hebrides, road-tripping across the Isle of Skye, to explore Iron Age forts, peat fields, a venerable distillery, thatched crofter huts, and the dramatic Trotternish Peninsula. Finally, sail to Orkney — more Nordic than Celtic — with its stony remnants of a thriving Iron Age civilization and evocative reminders of the 20th-century wartime harbor at Scapa Flow.
Click here for your second stop on the tour.
This Third Stop explores the cultural heart of Scotland. After Edinburgh Castle, you will experience Scottish literature and Scotch whisky, savor the new Scottish cuisine, stow away on Her Majesty's yacht, Britannia, and check out the groundbreaking Scottish Parliament.
Click here for your third and final stop on your tour.
Last stop is to enjoy this winning recipe for Scottish Shortbread Cookies – they make a great gift for friends and family!
Scottish Shortbread Cookies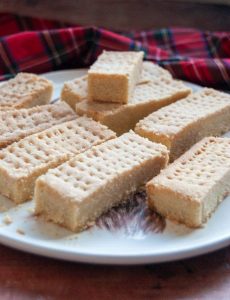 Ingredients:
2 cups of butter, softened
1 cup packed brown sugar
4 to 4 ½ cups all-purpose flour
Preheat oven to 325 degrees. Cream butter and brown sugar until light and fluffy (about 5-7 minutes). Add 3-3 ¾ cups f flour; mix well. Turn dough onto a floured surface; knead dough for 5 minutes, adding remaining flour to form a soft dough.
Roll to ½-inch thickness. Cut 3×1-inch strips. Place 1-inch apart on ungreased baking sheets. Prick with fork and bake until lightly browned, 20-25 minutes. Cool. Enjoy!