The following article has been submitted by Marlena Bita, Candidate for Municipal Light Commissioner
---
My name is Marlena Bita and I am asking for your vote for RMLD Board of Commissioners. My family and I have lived in Reading for 11 years, I've served on Town Meeting and founded the Reading Reuse and Repurpose Community Page where residents share zero-waste ideas.
If elected to the RMLD board I will draw from my 20-year career in finance to carry out the Board's fiduciary responsibilities. I will closely scrutinize contracts, advocate for greater ratepayer participation in our policies, and support clean energy.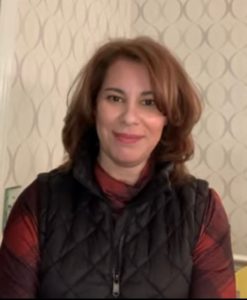 One area of concern for me is a contract signed by RMLD for a controversial proposed wood burning "biomass" power plant in Springfield. Did you know that a prominent state association of municipal utilities issued a due diligence report strongly recommending against contracting with this power plant? You can read the document here. Three months after this guidance came out, RMLD signed the contract committing us, the ratepayers, to pay what I estimate to be close to $100 million over 20 years—the state's largest such contract for this controversial project.
The RMLD Board was not involved in this decision. Moreover, although the board seems to be trying to evaluate what to do next on this contract, it has not explained why the oversight process seems to have slipped on such a significant matter, when there were many red flags. I will bring a fresh set of eyes to the board's workings and ensure we do our due diligence, work toward common sense clean energy policies and allow for meaningful public participation.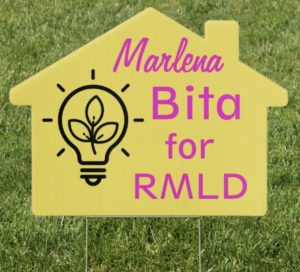 I also would like RMLD to help promote downtown economic development. Almost two years ago Town of Reading planning staff generated interesting redevelopment concepts for the Ash Street site now occupied by RMLD storage, truck maintenance, and parking. I've not heard anything in RMLD board meetings that contributes to this process of reimagining this industrial site. While this is a complex matter, I believe we need constructive and regular engagement to move it forward. If elected I will propose periodic meetings to explore all options for whether and how the RMLD site can help promote downtown growth and economic development.

Please vote Marlena Bita on or before April 6th.
Thank you