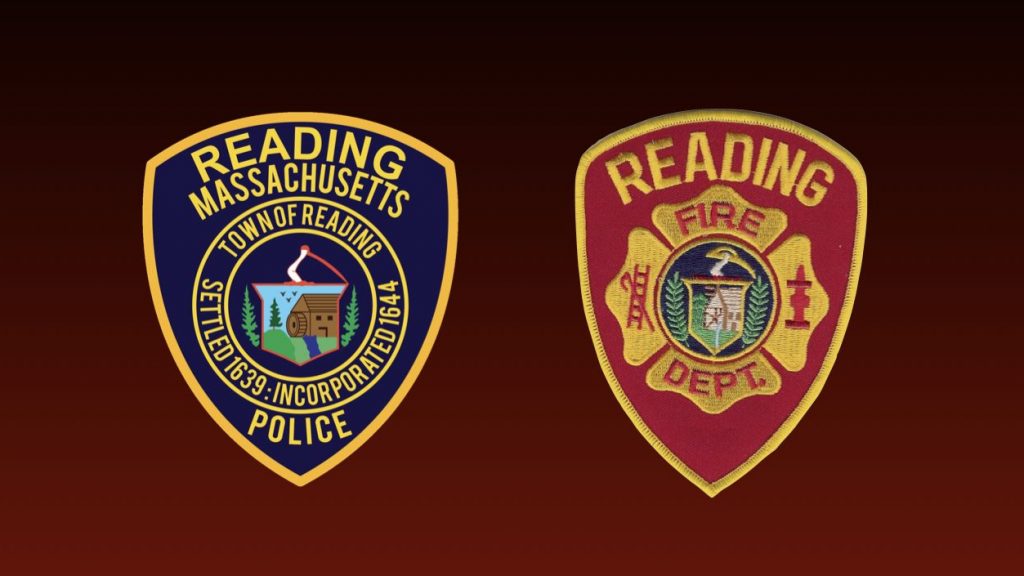 Reading, MA — Excerpts from the Reading Police and Fire Log:
Monday, February 22, 2021
6:05am – Alarm at Parker Middle School.
6:14am – Officer Removed Trash and Debris off of Main Street.
9:02am – Outside Odor of Gas Reported on Arthur B. Lord Drive.
9:46am – Main Street Business Reports Odor of Burning Inside Building.
10:20am – Large Potholes Forming at Railroad Crossing on Willow Street.
10:29am – Complaint Regarding Tractor Trailer Units Traveling West Street.
10:37am – Parking Enforcement Downtown.
11:09am – Prospect Street Resident Reports Unauthorized Charges on Account.
11:29am – Henzie Street Resident Reports Attempted Out-of-State Unemployment Fraud.
12:23pm – Direct Call for Fire Department Investigation at Pratt Street Residence.
2:04pm – Power and Cable Lines Hanging Low from House on Rachel Road.
2:23pm – Report of Suspicious Person in Conservation Land Picking up Debris.
4:09pm – Woburn Street Resident Reports Medicare Phone Scare.
6:55pm – Johnson Woods Drive Resident Reports Indoor Odor of Gas.
Tuesday, February 23, 2021
5:59am – Alarm at Birch Meadow Elementary School.
7:30am – Suspicious Vehicle Parked in Front of South Street Residence.
9:37am – Investigation of Leaking Oil at Lantern Way Residence.
10:38am – Officer Standing by for the Water Department on Causeway Road.
12:04pm – Complaint Regarding Vehicle Parked on Melbourne Avenue Corner Impeding Traffic.
12:30pm – County Road Resident Reports Fraudulent IRS Claim.
1:11pm – Report of Dog Running Loose on Twin Oaks Road.
3:42pm – Salem Street Business Complaint Regarding Vehicle Parked Overnight in Parking Lot.
4:14pm – Large Depression from Road Work ion Woburn Street Reported.
5:26pm – Gas Cap Hole Missing Cap on Orange Street.
7:01pm – Trouble Signal from Fire Alarm Panel at Washington Street Building.
9:16pm – South Street Resident Reports Possibly Being Harassed Via Facebook.
Wednesday, February 24, 2021
5:38am – Alarm at Reading Memorial High School.
8:09am – Still Alarm for Fallen Summer Street Resident.
9:52am – Commercial Alarm at Minot Street Business.
11:30am – Fairview Avenue Resident Reports Fraudulent Unemployment Claim.
12:15pm – Hit & Run on Main Street.
2:04pm – Report of Aggressive Dog, Not Under Owner's Control on Prospect Street.
4:16pm – Investigation of Two-Vehicle Crash on Grand Street.
7:39pm – Green Light not Working on Walkers Brook Drive, Causing Traffic Backup.