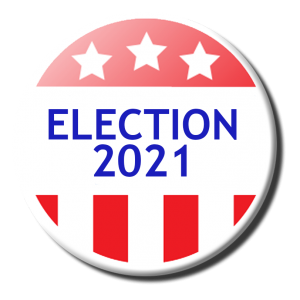 Reading, MA — Now that the date to return nomination papers for inclusion on the ballot has passed, Town Clerk Laura Gemme has announced the candidates for town-wide offices in the upcoming April 6 local election. There are two candidates for one seat on the Select Board. Incumbent Vanessa Alvarado of Mount Vernon Street seeks reelection to the board while challenging her will be Christopher Haley of Tennyson Road.
Three candidates have emerged for the two three-year seats on the School Committee. Incumbent Shawn Brandt of Franklin Street will be seeking reelection with former short-term School Committee member Geoffrey Coram of Ridge Road and Sarah McLaughlin of South Street also running for seats on the committee.
There are three candidates for the two available seats on the Library Board of Trustees. Newcomers Monique Gnanaratnam of Main Street and Harry Lomas of Winter Street will challenge incumbent Andrew Grimes of Oak Street for the positions on the board.
Four candidates have emerged for two seats on the Reading Municipal Light Department Board of Commissioners. Incumbent John Stempeck of Avalon Road seeks reelection to the board. He will be challenged by Marlena Bita of Strawberry Hill Lane, and James Satterthwaite of Hunt Street. A fourth candidate for RMLD Commissioner, Alison Friedmann, withdrew her name from the race. According to town clerk Laura Gemme her name will still appear on the ballot because of a timing issue.
Alan Foulds of Ide Street is running for his 25th term as Town Moderator.
The April 6 local election will be held in the Hawkes Field House at Reading Memorial High School. The Select Board continues to wait on the legislature to extend the current March 31 end date on alternative forms of voting, including mail-in ballots, before these forms of voting will be allowed in the election.