Reading, MA — The School Committee continued its interviews of finalists for superintendent of schools with Matthew Janger on Wednesday night. Janger has been the principal of Arlington High School for eight years and was formerly the principal of Mount Desert High School in Bar Harbor, Maine. Prior to this, Janger was an English teacher and principal in the Ann Arbor, Michigan Public Schools. Janger also is a former research associate at the education policy research firm Policy Studies Associates in Washington, D.C. Janger's doctorate is in education foundations and policy from the University of Michigan. He also has a master's degree in business administration.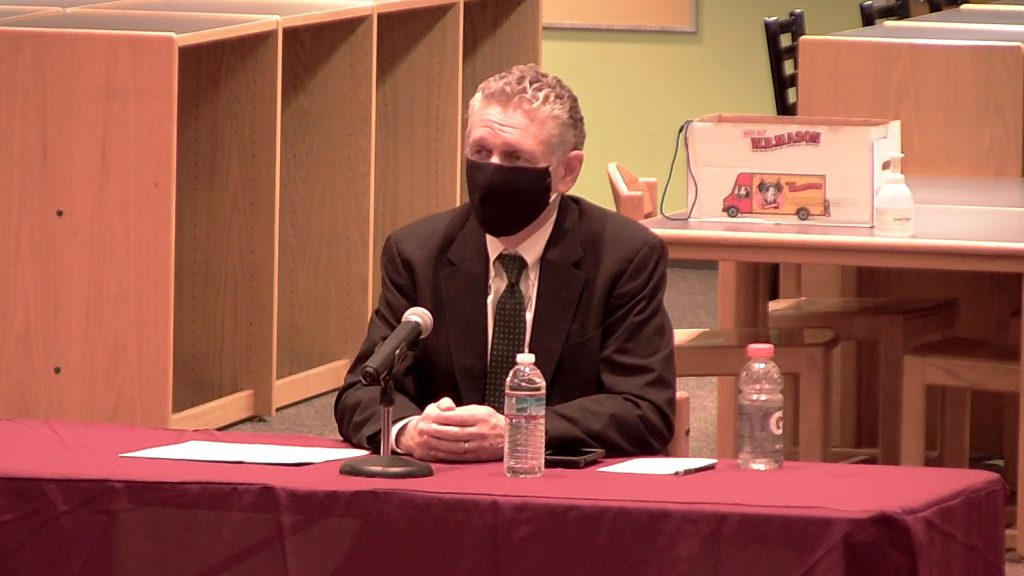 Reading appeals to Janger due to its commitment to educating the whole child. "That's the educational environment I want to be a part of." He has interest in helping the district navigate the conversation regarding diversity and change that can enrich the community. He stated that building collaborative teams is one of his key strengths. Janger continued, sharing that "the opportunity to work in a district like Reading does not come along that often." He praised Reading for "clearly being a community that cares about its students."
To help ensure all students make progress, Janger believes that the "way you close the achievement gap is through a systematic approach," starting with a proactive evaluation process that aids in identifying the targeted systems of support needed for each student.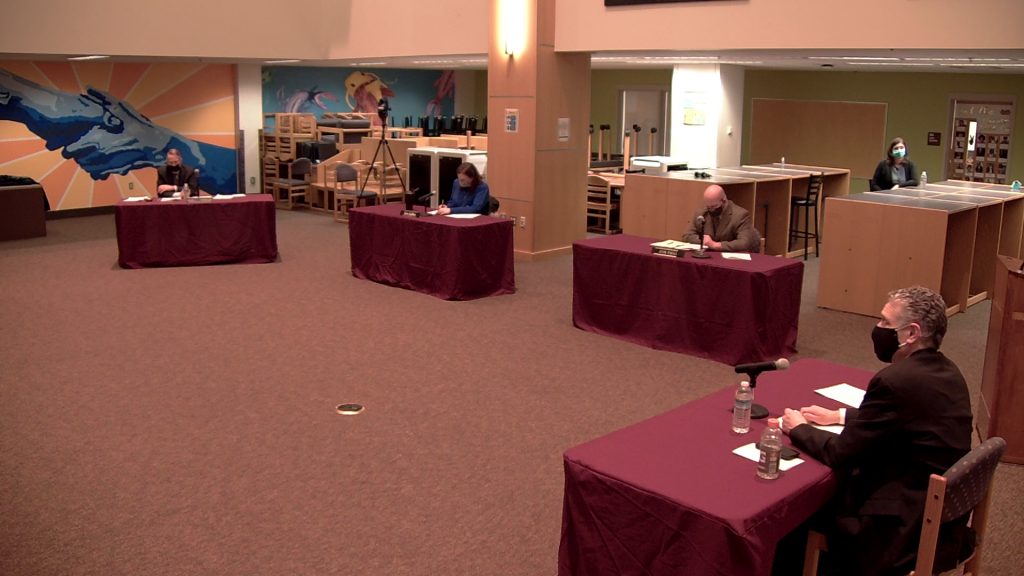 Janger shared that he tries to run a "flat" organization, using working groups to develop programs. He tries to let teachers get better at the things they are doing while creating spaces and utilizing coaches to encourage growth. He also believes you need to be clear regarding what you want and expect from people to hold them accountable properly. This allows the building of confidence and trust. To do this, a superintendent needs to notice the good things that teachers are doing to point out possible improvement areas.
"Special Education needs to be the heart of the school." Janger shared as he spoke of how to bring together different areas of the educational process. "It is the task of the Special Education Department to make the bureaucratic system turn into relationships with kids." Janger continued. These relationships flow from the trust and collaborative spirit built with parents.
Janger said that in seeking to create equity and social justice, the school needs to become a community model. When difficult conversations need to occur, teachers and parents need to be reminded that "[the educators] know how to do this." This helps foster trust in the process. "[As superintendent], I don't have an opinion on larger national political issues; I have an opinion on how to run a school district." He affirmed that these conversations need to be open to everybody.
Janger intends to lead by demonstrating competence, integrity, respect, and regard as he guides Reading into post-COVID education. He would utilize a system similar to the one in tiered support systems to help design the transition.
Janger emphasized that establishing trust and communication in the budget process and goal setting are keys to successful outcomes. He also expressed frustration as to how schools are rated. "They make better use of statistics on baseball teams than they do of schools . . . It doesn't make a lot of sense." Janger shared.
Janger played a significant role in Arlington High School's rebuilding and relayed detailed ideas about achieving the best results from a new building. He was also clear regarding maintaining transparent chains of command when situations arise, seeking to dissolve conflict at the lowest level.
In closing, Janger extolled the quality of the teams of people he has met in Reading. "I'd love to become a visible part of this community." He also reminded the committee that he likes to pull things apart to understand them to put them together again, which was expressed several times during the interview.
In conclusion, Janger shared in hiring him, "You will get a person who is committed to thinking creatively and in an entrepreneurial and interesting way to help children."
The School Committee will discuss all three candidates and vote on a final choice at its Thursday, February 11 meeting.