Reading, MA — The School Committee initiated its interviews of the Superintendent of Schools' finalists on Tuesday by sitting down with finalist Tom Milaschewski. Milaschewski is the superintendent resident in the Medford Public Schools and will complete his doctorate this spring. He is also an adjunct professor at Salem State University, Gordon College, and Endicott College and a district consultant for the Harvard Graduate School of Education. He is a former elementary school principal and high school math teacher. Milaschewski began his career as a middle school special education teacher.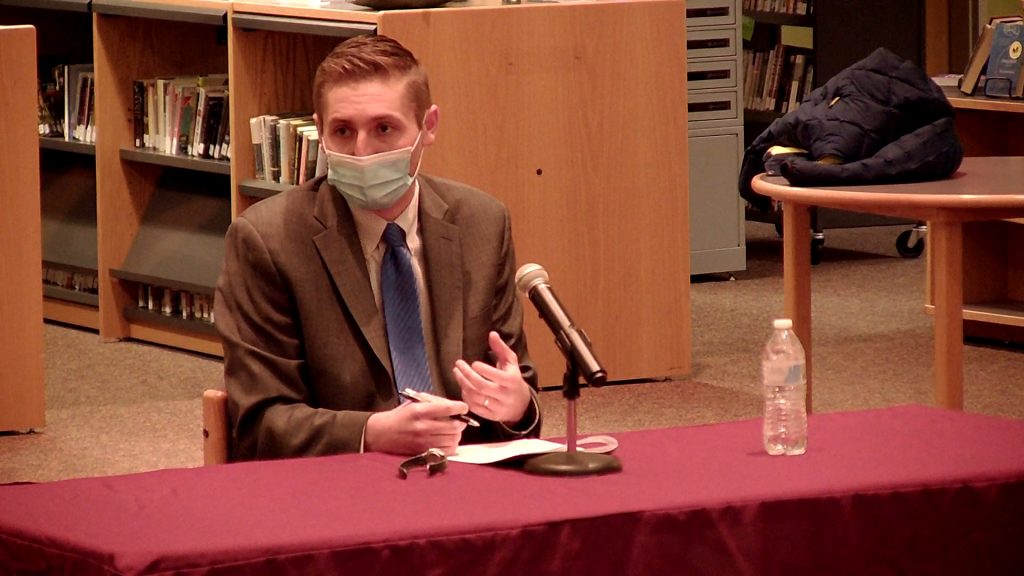 In his opening statement, Milaschewski stated that he is "compelled" by what he referred to as the "core strengths" of the Reading Public Schools, specifically citing the "talented, passionate, dedicated staff of professionals." He also noted what he referred to as the "great pride" the community takes in a well-rounded education.
"I believe in these same things." Milaschewski shared.
Milaschewski also shared a few areas of growth for the district, specifically referring to taking academic outcomes to the next level, improvements in diversity and equity, and innovative post-pandemic education opportunities. "I pride myself in being a strong educational leader," he declared.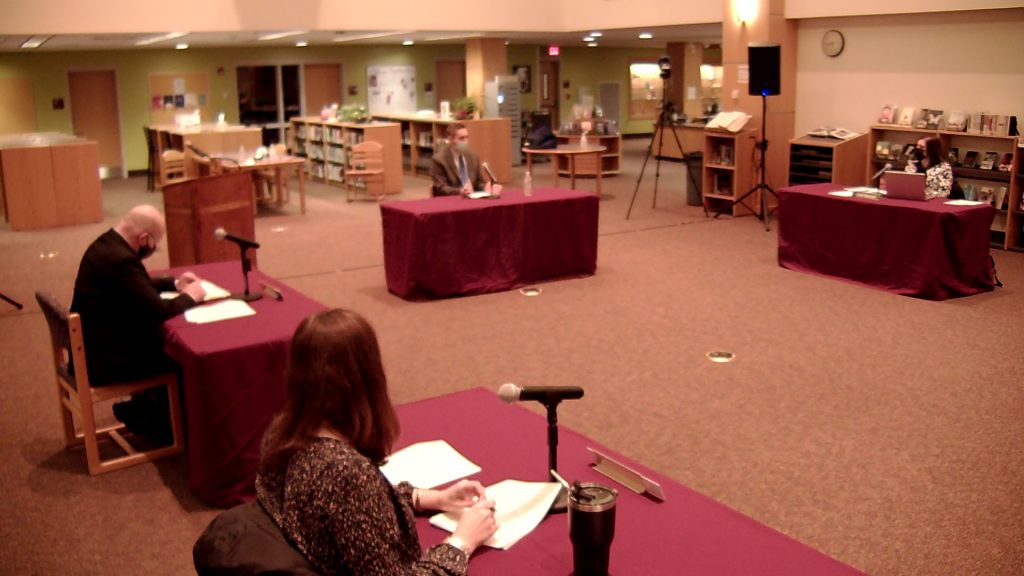 Milaschewski did reflect on the challenges posed by potentially being a first-time superintendent. He assured the committee that he would "lean" on the experience and knowledge of the "really strong central office team and principals."
Team building and collaboration was a theme of several of his answers to questions posed by the committee. "I am an ultimate believer in team," he stated. "My job is to bring people together as a team and help them to work together." He also spoke of being a model to others in being a listener and a continuous learner. "I listen to try to understand," he explained.
Regarding equity and social justice, Milaschewski stated, "The leader needs to be able to talk about race." Milaschewski continued to stress "walking the walk" as important to his leadership style, and he committed to being a visible presence in the schools and community.
"Closing the achievement gap has been at the core of my career." Milaschewski declared as he outlined three steps to do the work. The first step is high-quality top tier instruction. The second is student progress data seen in real-time. The third step is determining what non-academic barriers may affect student progress. He also believes that partnering with families is key to helping students. "When we used families . . . achievement went through the roof," he affirmed.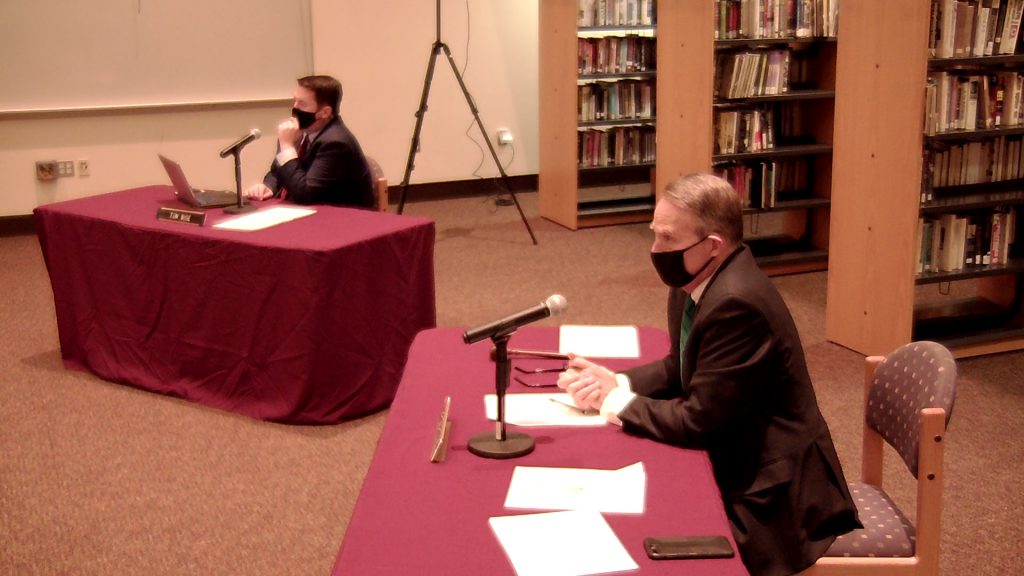 Building trust was also a common theme in his answers as he suggested that teachers and principals are best equipped to know how to work in their schools. He suggested that developing an equity plan started with principals, though he was clear that there is "no place for hate and racism in schools." Milaschewski is in favor of individual schools in the district developing their own identities.
Milaschewski commended the budget process already in place in Reading, referring to it as "ideal." While stressing the need for early literacy in students, he presented no clear plan for moving the district to universal full-day kindergarten. He also admitted that he had little experience in school construction projects, though he committed to learning about the process.
"Culture eats strategy for breakfast." Milaschewski declared as he shared that he believes that the best way to manage conflict is to empower the people closest to a situation to solve problems. In his closing, he highlighted the positive results he has achieved in every place he has been. He committed to doing the work in the "right way." He also shared his belief that Reading can and should be the model of post-pandemic education.
"A superintendent who comes with humility will be positioned to be successful," he concluded.
The School Committee will interview the other two finalists on Wednesday night starting at 7:00 pm. The public can view these interviews on RCTV. The committee expects to vote on the new superintendent on Thursday, February 11.