April 1, 1930 – January 12, 2021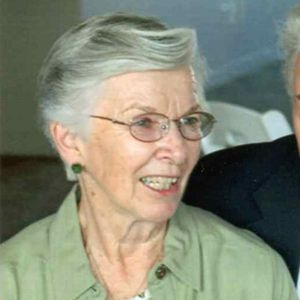 Margaret V. (Peg) Hagan, of Hopkinton, New Hampshire, formerly of Manchester and Weare, New Hampshire, Vero Beach, Florida, and Reading, Massachusetts, peacefully died in hospice care on Tuesday, January 12, 2021, at her home. She was surrounded by family and holding the hand of her beloved husband of 68 years, Bernard J. Hagan, Jr.
Born on April 1, 1930, in Lynn, Massachusetts, she was a first-generation American and the daughter of the late Mary B. (Harte) and Michael J. Walsh, and the sister of the late Mary Elizabeth (Walsh) Flynn. Peg was a graduate of St. Mary's High School in Lynn, Massachusetts, and of the Chandler School for Women in Boston. As a young adult she was an accomplished Irish Step Dancer with her sister 'Betty'. Later she became the talented, faithful, and adoring wife of her husband and soul mate 'Bernie', a role she cherished all of her life.
Peg was the indelible example of love to her children, grandchildren, and great-grandchildren. She engaged in community life serving as a volunteer librarian in many of the communities in which she lived, and in the parish schools, her children attended. An avid reader and creative artisan, Peg played piano, loved to cook and her needlepoint and quilts are cherished family heirlooms. A profound giver, she was central to the quality of life, accomplishments, and future successes of her children and grandchildren.
Peg leaves a profound legacy of family which include her daughters; Maura E. Hagan and husband Jeffrey Forbes of Santa Barbara, CA and Longmont, CO, Winifred M. Hagan of Boston, MA, Paula A. Hagan of Treasure Island, FL, her sons Bernard J. Hagan, III and his late wife Pamela (Dager) of Vero Beach, FL and Hampton, NH, Joseph M. Hagan and wife Kimberly (Capobianco) of Reading, MA, J. Fitzpatrick Hagan and wife Jody (Griffith) of Weare, NH. She also inspires 17 grandchildren and 14 great-grandchildren as she leaves behind a storied life well lived.
Peg was predeceased by her daughter, Dr. Margaret M. Hagan, MD, UMass Medical, whose memory she carried daily and with whom she is now reunited.
Peg was a fiercely compassionate person whose optimism and faith were central to her life. She was immensely proud of the family she raised and she instilled the values of social justice, conviction, perseverance, and selflessness in every manner of her example. She carried her life with intelligence and humility. She will be greatly missed.
The family will hold a private funeral Mass and burial. A memorial Mass will be scheduled once strict COVID restrictions are lifted.
In lieu of flowers, donations in Peg's name are welcomed at The Concord Visiting Nurses Association, 300 Pillsbury St, Concord, NH 03301.