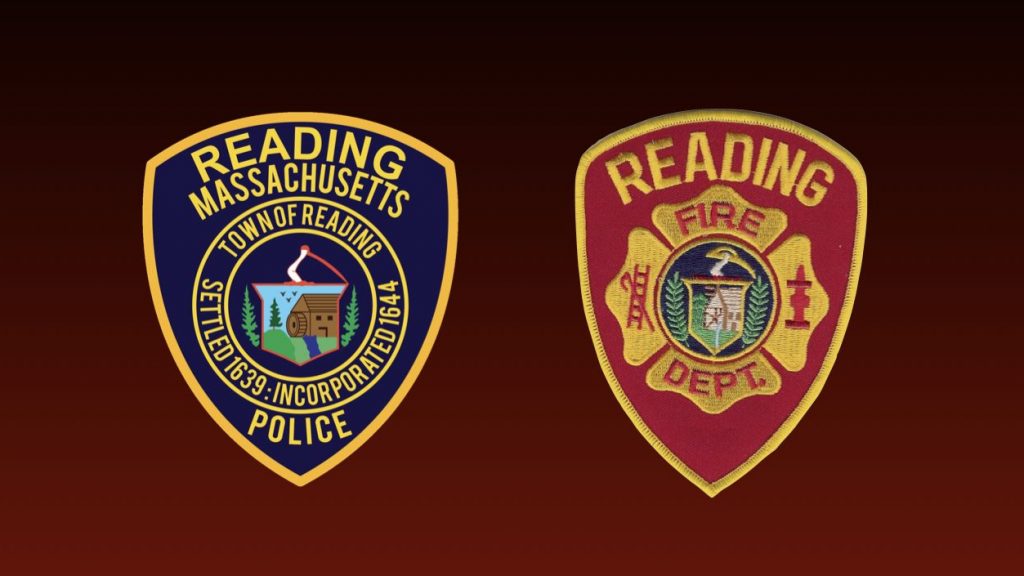 Reading, MA — Excerpts from the Reading Police and Fire Log:
Monday, January 4, 2021
6:55am – Report of a Hit and Run on Forest Glen Drive.
9:29am – Investigation of a Minor Vehicle Crash on Main Street.
10:57am – Union Street Resident Reports Fraudulent Unemployment Claim.
11:13am – Commercial Alarm at Walkers Brook Drive Business.
12:03pm – John Carver Road Resident Reports Check Stolen from Mail, Altered and Cashed.
1:12pm – Redgate Lane Resident Reports Fraudulent Unemployment Claim.
3:05pm – Officer Discovers Disabled Vehicle on Walkers Brook Drive.
4:19pm – Main Street Business Reports Suspect Harassing Employees.
6:22pm – Field Pond Drive Resident Reports Check Fraud.
7:29pm – Van Norden Road Resident Reports Loud Animal Noises in Area.
Tuesday, January 5, 2021
1:41am – Check of Vehicle in RMLD Rear Lot.
4:47am – Main Street Resident Complaint Regarding Neighbors Below Being Loud.
9:47am – Report of a Dog Tied to a Tree Outside Post Office.
3:41pm – Lift Assist for Prospect Street Resident.
4:07pm – Johnson Woods Drive Resident Reports Fraudulent Unemployment Claim.
Wednesday, January 6, 2021
12:32am – Report of Person Assaulted and Belongings Stolen on Oakland Road.
3:38am – Assistance Rendered to Vehicle Attempting to Secure Open Trunk on Walkers Brooks Drive.
7:03am – Elevator Test at Summit Drive Building.
10:13am – Parking Enforcement in Downtown Area.
11:48am – Main Street Location Checked After 911 Call with Yelling Heard.
1:24pm – Vehicle Lockout at Main Street Gas Station.
2:20pm – Wentworth Road Resident Reports Vehicle Rear Window Smashed Overnight.
2:42pm – Scotland Road Resident Reports Fraudulent Unemployment Claim.
4:07pm – Walkers Brook Drive Business Complaint Regarding Neighboring Business Parking Vehicles in their Lot.
4:37pm – Forest Street Resident Reports Earring Lost in Municipal Parking Lot.
5:30pm – Follow-up Visit with a Main Street Resident.
5:49pm – Curtis Street Resident Reports Political Sign on Lawn Taken Down by Neighbor.
6:52pm – Attempt to Serve Care and Protection Summons to Salem Street Resident.