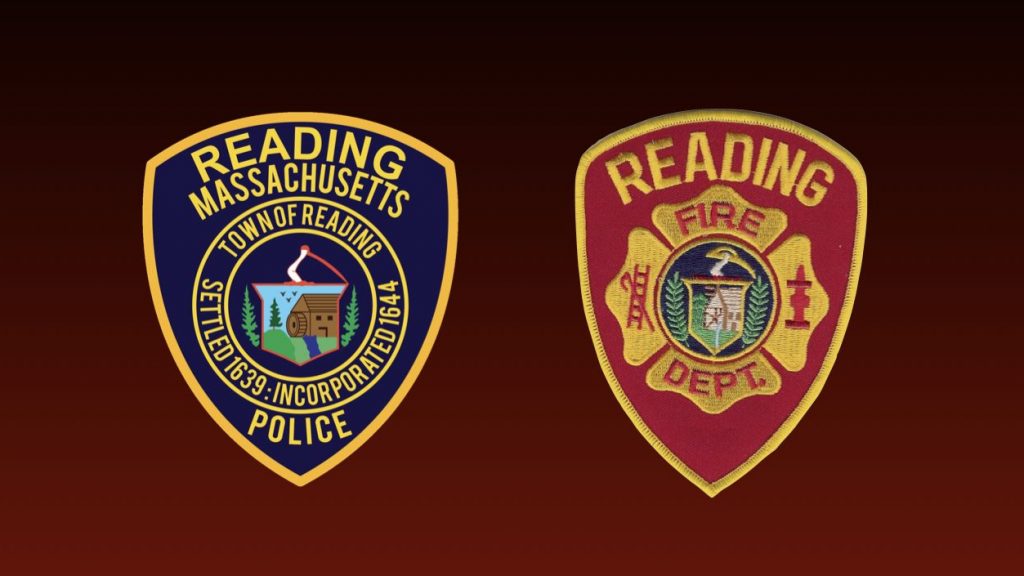 Reading, MA — Excerpts from the Reading Police and Fire Log:
Thursday, December 31, 2020
2:00am – Report of Two Suspicious Persons Entering Main Street Business.
4:46am – CO Alarm Activation on Sanborn Street.
6:22am – Complaint of Ground Beef Thrown on South Street Front Walkway.
8:34am – Commercial Alarm at Walkers Brook Drive Business.
9:19am – Bancroft Avenue Resident Reports Burst Sewer Pipe in the Basement.
2:15pm – High Street Resident Reports Vehicle Rummaged Through Overnight.
3:00pm – Officer Monitoring Parking in the Square.
3:27pm – Grove Street Resident Reports Check Fraud.
6:24pm – Complaint Regarding Large Crowd Outside Walkers Brook Drive Restaurant with Traffic in the Fire Lane.
7:35pm – Lift Assist for Charles Street Resident.
11:28pm – Washington Street Resident Reports Regarding Neighbors with a Lot of People and Noise.
Friday, January 1, 2021
12:56am – Washington Street Resident Reports Loud Party in Neighboring Apartment.
12:00noon – Officer Assists with Birthday Parade on Bancroft Avenue.
1:50pm – Report of Disabled Vehicle under Overpass on Walkers Brook Drive.
3:42pm – Engine 3 Assists the Commuter Rail.
4:19pm – Owner of Main Street Business Reports Debris Thrown at Front Door.
4:47pm – Hanscom Avenue Resident Reports Leaking Propane Tank.
8:39pm – Washington Street Resident Reports Neighbor Pounding on Door and Yelling at Complaintant.
9:30pm – Verbal Warning for Speed and Marked Lane Violation on Arthur B. Lord Drive.
10:37pm – Pratt Street Resident Complaint Regarding Dog Barking for Past Hour.
11:38pm – Vehicle Stuck in Snow on Main Street.
Saturday, January 2, 2021
12:50am – Vehicle Unable to Drive in Snow Parked in Town Hall Lot.
6:34am – Probation Warrant Received Via Fax.
9:30am – Officer Assists with Birthday Parade on Beacon Street.
10:27am – Buckingham Drive Resident Reports Inside Odor of Gas from Dryer.
10:47am – Officer Advised of Business Traffic Backing up onto Main Street.
1:37pm – St. Athanasius Church Reports Stolen Flag Drop-off Box.
4:17pm – Rachel Road Resident Informs Department of Youths Playing Laser Tag Sunday Afternoon.
5:22pm – Haverhill Street Resident Reports that the Back Door of Unoccupied House is Open.
5:57pm – Traffic Lights at Haverhill Street and Symonds Way on Flash.
6:08pm – Report of Christmas Tree in Roadway on Birch Meadow Drive.
8:54pm – Officer Flagged Down to Report Youths Throwing Eggs at Vehicles.
Sunday, January 3, 2021
9:19am – Orange Barrel in Road Reported on Gould Street.
11:30am – Rally on Common with 100 or so Persons Chanting, "Let Us Play."
1:51pm – Officer Assists with Birthday Parade on Summer Avenue.
2:54pm – Officer Assists with Birthday Parade on Middlesex Avenue.
3:38pm – Report of Lost iPhone in Washington Park.
4:14pm – Verbal Warning for No Headlights Issued on Ash Street.
5:54pm – Green Meadow Drive Resident Reports Bank Fraud.