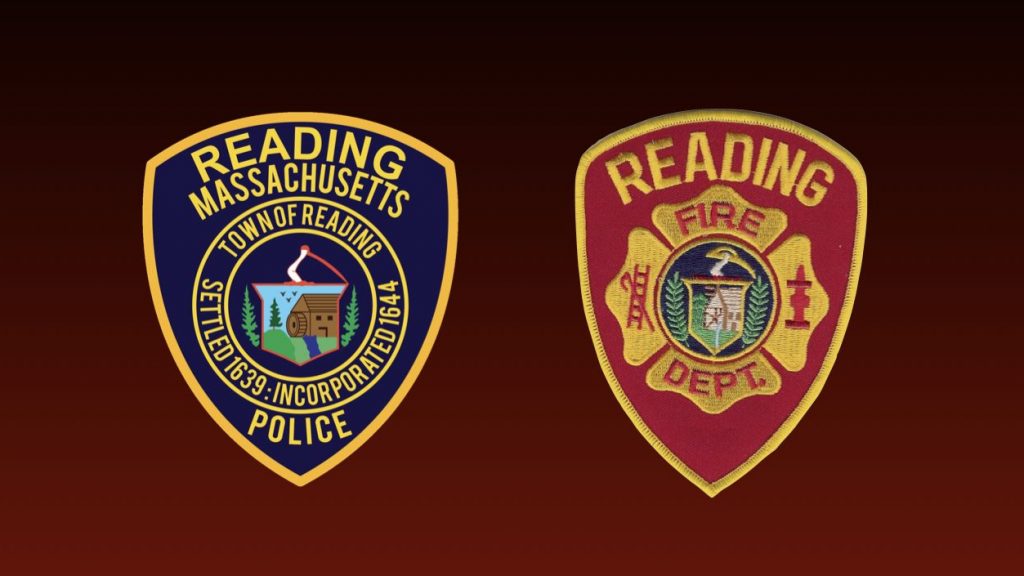 Reading, MA — Excerpts from the Reading Police and Fire Log:
Monday, December 21, 2020
4:31am – Summit Drive Resident Reports Flow of Water in Bathroom; Can't Turn Off.
6:17am – Crossing Guard Unable to Cover Post on Summer Avenue.
6:35am – Smoke Detector Still Alarm on Pleasant Street.
7:52am – Officer Covering Crossing Post on Summer Avenue.
8:40am – Traffic Light not Cycling Properly at Franklin Street and Main Street.
10:10am – Assist RMLD with Traffic Control on Haverhill Street.
12:17pm – Report of Disabled Vehicle on Hartshorn Street.
3:52pm – Lawrence Road Resident Report Fraudulent Unemployment Claim.
4:25pm – Message Delivered for Stoneham PD to Augustus Court Resident.
9:34pm – Commercial Alarm at Walkers Brook Drive Business.
Tuesday, December 22, 2020
1:21am – Report of Suspicious Vehicle on Main Street.
2:36am – Lift Assist for Forest Street Resident.
7:52am – Outside Odor of Gas Reported at Walkers Brook Drive Business.
8:33am – Investigation of Three Vehicle Crash on Washington Street.
12:04pm – Lakeview Avenue Resident Reports Check Fraud.
1:05pm – Assistance Rendered to Wilson Street Resident with Package Delivered to the Wrong Address.
1:56pm – Detail Officer on Washington Street Reports Erratic Vehicle Operation.
2:06pm – Officer on Parking Enforcement in the Square.
2:10pm – Investigation of Tractor Trailer Which Struck and Damaged Traffic Light at Salem Street and Main Street.
4:12pm – CO Alarm at Sanborn Street Building.
5:09pm – Investigation of Report that a Car Struck a Deer on Elderberry Lane.
5:54pm – Report of Harassing Messages Received on Charles Street.
7:08pm – Alarm Sounding at Green Street Residence for Past Stove Fire.
7:26pm – Report of Fight in Progress at Walkers Brook Drive Business.
9:48pm – Complaint Regarding Erratic Vehicle Operation on Timberneck Drive.
9:58pm – Arrest for OUI of Possibly Intoxicated Suspect with Open Container of Alcohol.