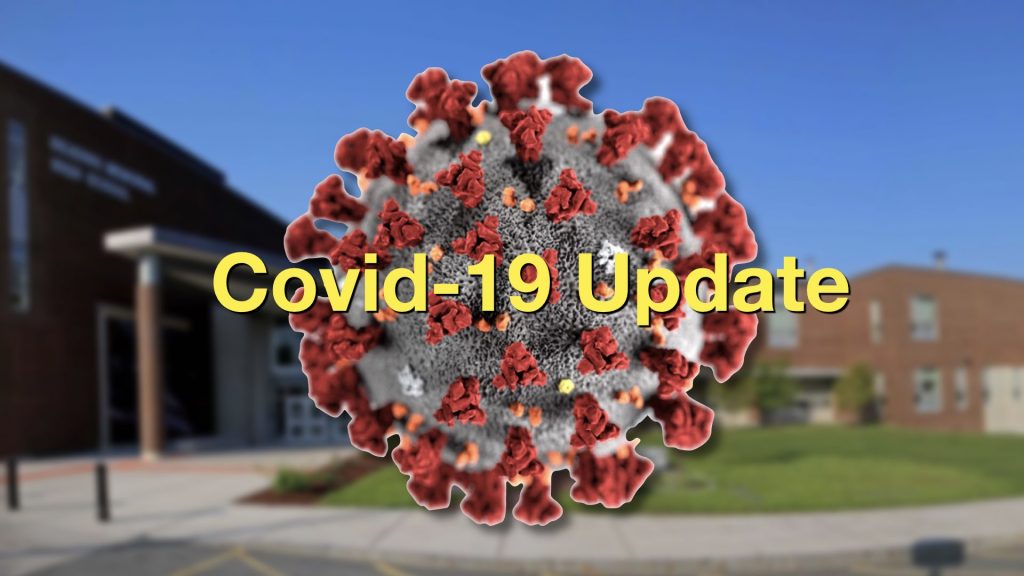 Reading, MA – In the newest post on his Pathways blog, Superintendent of Schools Dr. John Doherty confirmed yesterday that several recent cases of COVID-19 were found in the Reading Public Schools. Since his last update on December 10th, seven students have tested positive for COVID-19 and two staff members. This increase from the report released on December 10th, which stated that one staff member at RISE and two students had tested positive (one of which was at RISE, the other was a remote student at Barrows). Coverage of COVID-19 cases within Reading Public Schools previous to this can be found here.
As detailed in the December 13th blog post, five students and one staff member have tested positive at Reading Memorial High School. As a result of contact tracing surrounding these cases, 30 students and one staff member who was potentially in close contact with those who have tested positive have been asked to quarantine. While four of these student cases were remote when they tested positive, one student was attending school in-person when they tested positive.
At Parker Middle School, two students have tested positive, but both were attending remote schooling when they tested positive.
At Birch Meadow Elementary School, one staff member in the Extended Day program tested positive. As a result of this, 22 students and three staff members have been asked to quarantine.
10 Tips for At-Home Quarantine or Self-Monitoring. Courtesy of the Massachusetts Department of Public Health.
Despite this increase in cases, Doherty insists that all of these cases originated from outside contacts, and not from transmission within Reading Public School buildings. According to reporting released by the Town of Reading on December 9th, Reading currently has 124 active cases of COVID-19.
The blog post went on to update the start of approved winter sports in Reading and provide the link for the Family Hybrid Learning Survey.
"In Reading, winter sports practice will begin on Monday, December 14th. The only exception is boys hockey, which may begin practicing on Sunday, December 20th. At the end of December, the Middlesex League Superintendents and Athletic Directors will reconvene and determine when games will start in January. Initially, spectators will not be allowed at events, and we will review this in late December as well," stated Doherty in the blog post.
Winter sports approved to start by the Massachusetts Interscholastic Athletic Association (MIAA) Board of Directors are basketball, gymnastics, ice hockey, skiing, swimming, and diving.