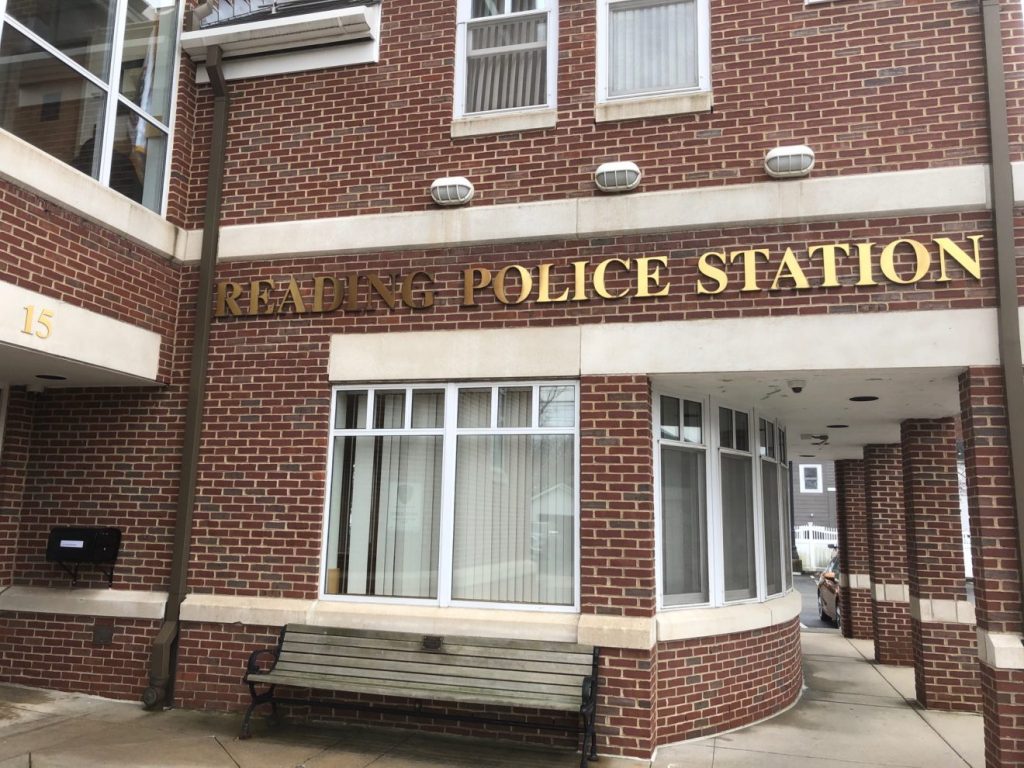 The Following is a press release from the Reading Police Department
Reading, MA — Chief David Clark reports that the Reading Police Department arrested and charged a man who allegedly barricaded himself inside a home under construction after officers attempted to arrest him on outstanding warrants and serve him with a court order.
VINCENT MARTORANO, AGE 50, OF AMESBURY, was arrested and charged with Disturbing the Peace and Resisting Arrest. He was also wanted on multiple warrants out of Salem District Court and Lynn District Court.
At approximately 10:28 a.m. on Monday, Oct. 26, Reading Police went to a construction site at a vacant home on Grand Street to arrest MARTORANO on the outstanding warrants and issue a restraining order. MARTORANO, who is known to police, subsequently refused to come out and barricaded himself inside the house.
The other workers at the construction were safely evacuated from the building. No one was injured as a result of this incident.
Out of an abundance of caution, the Northeastern Massachusetts Law Enforcement Council (NEMLEC) SWAT team responded to the scene to provide support, and the situation was resolved peacefully.
Several streets in the area were closed as a precaution, but have since reopened.
MARTORANO was taken into custody approximately an hour later and the scene was cleared around 11:45 a.m. He is expected to be arraigned later this afternoon in the Woburn District Court.
These are allegations. All suspects are considered innocent until proven guilty.