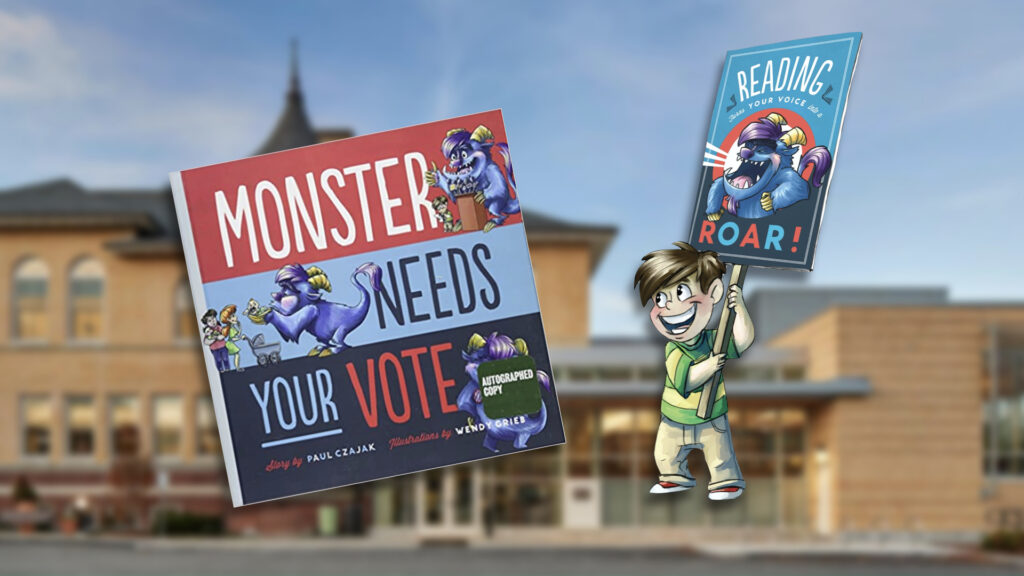 Join us for a special event
Reading Public Library is calling all curious kids to join author Paul Czajak and his Monster for a Virtual "Vote" eVent! Meet the Monster books series author, and learn about elections and find out how Monster's campaign story ends!
Election season is here, and Monster is ready to vote! But why cast your ballot when you can run for president instead? With speeches, debates, and a soapbox or two, Monster's tale is a campaign encouraging kids to take a stand and fight for what they believe in.
Registration is required and teachers are encouraged to participate with their classes in school or remotely. Monster Needs Your Vote! is available in print and digital format from the library. Visit the library calendar to register for this Zoom event: readingpl.org or http://bit.ly/MonsterNeedsYourVote
This virtual program is generously supported by a grant from Mass Humanities and by the Friends of the Reading Public Library.