Wednesday, October 14 Chicken Pot 1:00 – 3:00 pm – Rain Date – October 15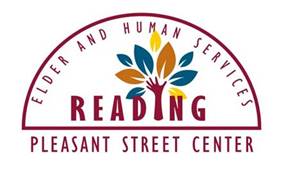 Welcome fall with the Pleasant Street Center staff! Drive to the center by entering Pleasant Street from Main Street. Police officers will be present to help direct traffic. Staff will be at the Main Entrance on Pleasant Street. Please pull over briefly to a parking spot along the road and staff will place a goody bag containing a frozen chicken pot pie from Harrows and candy on the back seat of your car. Proceed down Pleasant Street to exit. We look forward to seeing you!
This event is made possible by a fund from The Council on Aging and the generosity of Harrows Pies.
Reading residents only, please. Reservations required by calling 781-942-6794 before October 8th; Supplies limited.