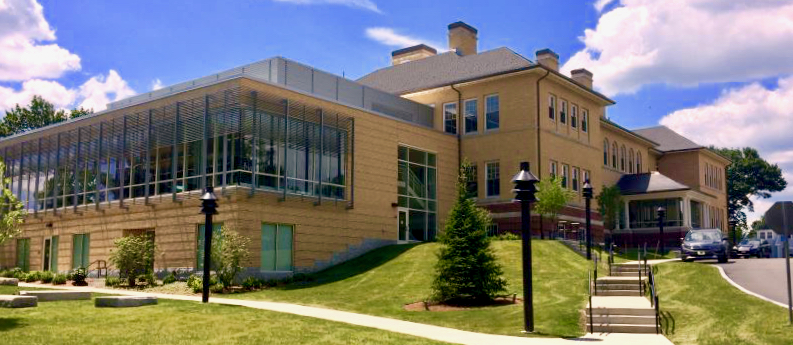 The Reading Public Library is offering several different virtual programs beginning September 30 and running through the end of October. Below is a list of the programs along with a brief description and a link to register.
Spectacles of Suffrage: Women and the Right to Vote in Massachusetts
Wed, 9/30, 7:00-8:30 pm
Did you know? In October 1915, 15,000 people marched through the Public Garden and Boston Common for women's suffrage. Why did they select the Public Garden? How did it compare to suffrage parades and tactics elsewhere? What backlash did marchers face and why? Join Paula Austin for a conversation on organizing strategies, space, and intersectionality. Learn all about this unique local history in Reading Public Library's The Vote! event.
Register: https://libcal.readingpl.org/event/6616424
Black Women, Suffrage, and the Long Struggle for Voting Rights
Wed, 10/14, 7:00-8:30 pm
While celebrating the passage of the 19th Amendment, many Black women continued to fight for electoral power well into the 20th century. What obstacles do some American women still face as they try to exercise the voting rights? Join historian Paula Austin in a discussion on what political activism looks like when the ballot is foreclosed by race and gender discrimination.
Register: https://libcal.readingpl.org/event/6616425
Virtual Pleasant Street Center Book Group
Thurs, 10/15, 10:30-11:30 am
Looking for a casual book group where you can discuss, engage and laugh with other like-minded readers? This month's discussion will feature the book, The No. 1 Ladies' Detective Agency by Alexander McCall Smith. Copies are available at the Library in both large and regular print. For more information, call the Reading Public Library at 781-944-0840
Register: https://libcal.readingpl.org/event/6909554
Virtual Cozy Project: Tasseled Trimmed Knit Pillow
Mon, 10/19, 7:00-8:00 pm
If you like to knit and crochet, this is the group for you. Every other month, in this we will offer a live online presentation with a special guest. Join crafters of all abilities to learn from your peers. We'll also leave a short time at the end of each presentation to check in with all of you crafters. This is an online event via Zoom. Register: https://libcal.readingpl.org/event/7143710. If you require further assistance, please contact rdgref@noblenet.org.
Virtual Let's Talk Books!
Wed, 10/21, 7:00-8:00 pm
Are you tired of binge watching reruns and craving some good book suggestions? Then Let's Talk Books! in this one hour of virtual book sharing. To start off the hour, you will learn about 3 or 4 of our new e-book library purchases available on either Overdrive or Hoopla. Then it is your turn to share what you are reading. Listening is required; sharing is optional – but your book recommendations will help make this hour a success. Registration is required. A sign-in link will be emailed the day of the event.
Register: https://libcal.readingpl.org/event/7140419
Screening of 'Chisholm '72: Unbought and Unbossed'
Tues, 10/27, 7:00-8:30 pm
Shirley Chisholm was an American politician who became the first Black woman elected to the United States Congress. In 1972, Chisholm ran for President of the United States and was the first African American woman to do so. Join us for a discussion of Shola Lynch's Chisholm '72: Unbought and Unbossed. Boston University Professor of History and African American Studies Paula Austin facilitates with director Shola Lynch!
Register: https://libcal.readingpl.org/event/6616426