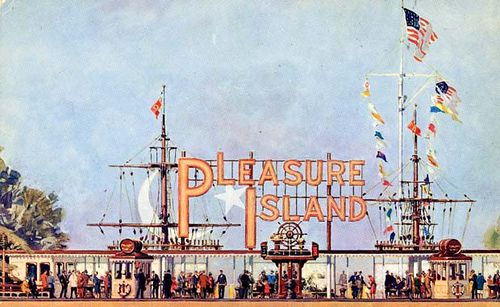 Did you ever visit Pleasure Island in the '60s? Located in Wakefield, Pleasure Island was billed as the Disneyland of the Northeast.  Pleasure Island covered 80 acres and offered amusement rides, a petting zoo, miniature golf, Monkey Island, and more. The Show Bowl featured entertainment from many 60's celebrities such as Ricky Nelson, Michael Landon, the Three Stooges, and many others.
Closed in 1969, Pleasure Island has left wonderful memories for all those that visited.
Join Bob McLaughlin, from the Friends of Pleasure Island, as he shares stories and videos of this wonderful local attraction.