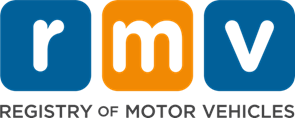 Below is some exciting news from the RMV regarding older adults whose driver's licenses expire in September…
The Massachusetts Registry of Motor Vehicles (RMV) is excited to announce a new initiative to renew driver's licenses for customers who are 75 years of age or older.
Because Massachusetts law requires drivers who are age 75 or older to renew in person, the RMV will designate Wednesdays in September at 5 RMV Service Centers to serve these customers.
The designated service centers will be dedicated to processing license renewals for older customers whose licenses expire in September, 2020. Customers will be required to make a reservation before visiting one of the service centers. See attached for instructions on how to make a reservation.
Providing older adults with a designated RMV service center every Wednesday throughout the month of September will result in a safer space for customers to visit.
The designated RMV service centers for customers 75+ are:
Danvers
Leominster
New Bedford
South Yarmouth
Watertown
Customers 75 and older will be able to visit the designated RMV service centers listed above by reservation only on: 9/2, 9/9, 9/16, 9/23, and 9/30.
License and ID renewal appointments are also available at our other open RMV Service Centers that offer general appointments to the public. Select Renew My Driver's License or Mass ID option on the Make/Cancel a Reservation at Mass.Gov/RMV to view availability and make a reservation at one of these locations.
A renewal letter will be sent to eligible customers who currently hold a driver's license expiring in September. Below are the options to renew by appointment:
If you are a AAA member, you may make a reservation now to renew your driver's license/ID at a AAA location. Visit aaa.com/appointments to schedule your visit.
If you are not a AAA member, visit Mass.Gov/RMV to make a reservation to renew at an RMV Service Center. Select the "Seniors License Renewal" option on the "Make/Cancel a Reservation transaction"
Email the RMV for assistance to renew at MassDOTRMVSeniors@dot.state.ma.us email address.
Call the RMV at 857-368-8005.
 If you have any questions, please contact Michele Ellicks at  Michele.Ellicks@dot.state.ma.us.
Sincerely,
The Massachusetts Registry of Motor Vehicles