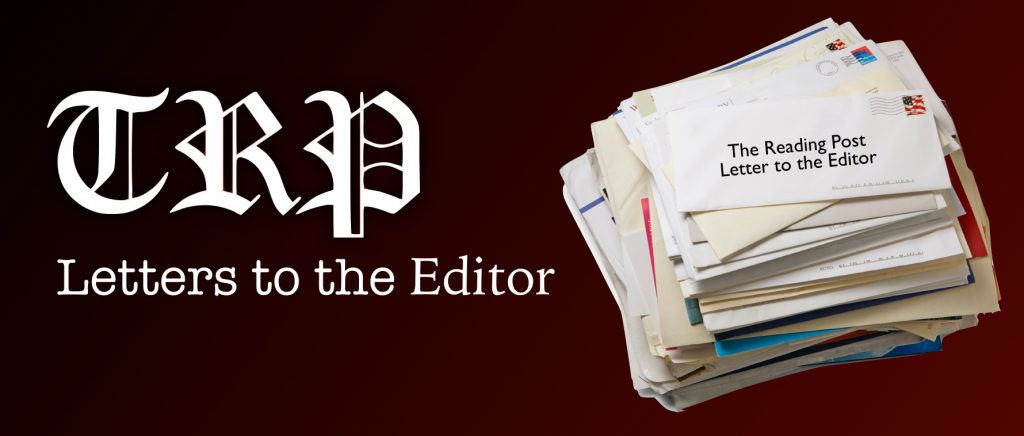 The Reading Post accepts Letters to the Editor. All letters must be signed. The Reading Post reserves the right to edit or not publish any letters received. Letters do not represent the views or opinions of the Post. editor@thereadingpost.com
---
Dear Neighbors,
I hope this letter finds you all well during this horrible worldwide pandemic.
It is hard to focus on hyper-local issues when we all have such troubles on our minds as health, isolation, unemployment, loss of confidence. But our local politics require our attention right now.
I hope you will join me in voting AGAINST the recall which has been initiated against our Select Board Member Vanessa Alvarado.
I was part of her election campaign and was impressed by her work ethic, her positivity and her desire to meet and listen to as many people as possible in order to win a place on the board. Win she did and since then Vanessa has brought that same work ethic and positivity to the Select Board. I do not always agree with her point of view but I always trust that her conclusions are well thought out, researched, and responsible.
The recall is based on a lie that she did something illegal. She did nothing wrong or illegal!
Like so many people, I am angry that our tax dollars are going to a special election based on bitterness, jealousy, and poor sportsmanship. It is not going unnoticed that John Arena, who lost to Vanessa and never accepted his loss, initiated this nonsense.
We need to support all of our volunteers and our democracy by resisting lies, hate, and rumor. I believe Reading can do this. Please prove it by voting Against this Recall.
Sincerely,
Demetra Tseckares
Oak Street