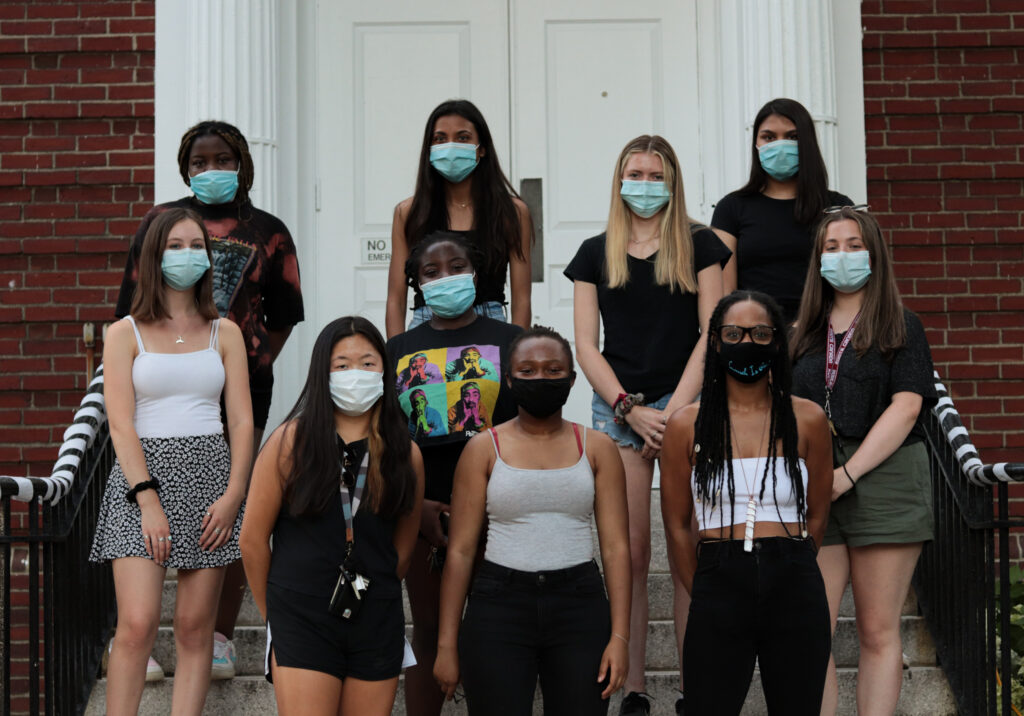 Reading, MA — "Making this event made me feel really old like I'm adulting. It's a good feeling, but I want to go back a little bit."
These words were spoken by rising RMHS sophomore Latoya Kibusi, one of the co-organizers of Friday's Youth Poetry by POCC. The event, which featured speakers from Reading and the Greater Boston area, was a celebration of the voices of young people of color and experiences expressed through poetry, speeches, song, and art.
"For too long, people of color have been silent. Not because we had nothing to say, but for survival and white comfort. This event is not just for people of color to share their stories. It is also for young people of color to listen and understand that they are not alone. A lot of the time we feel isolated because we are the only ones who look like us in classrooms, jobs, sports, and clubs. I am here today to say you are not alone. This event is also for white adults to understand that you will never be able to understand us. So, the least you can do is listen. This is a welcome back to school orientation: New rules, and no filters" said Kibusi.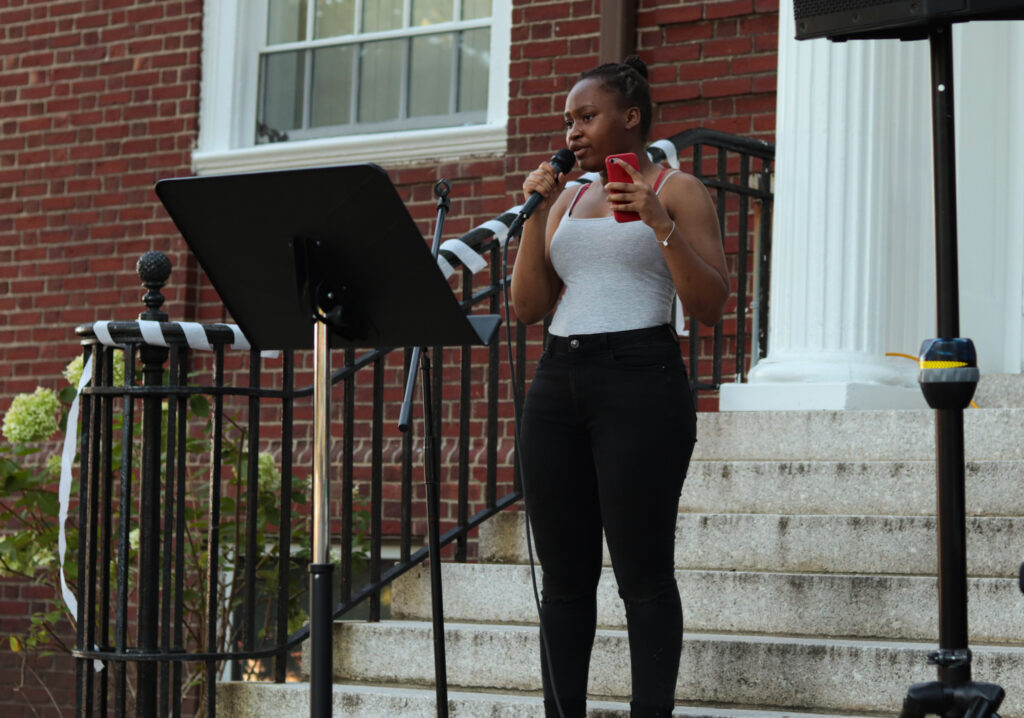 "As a person of color who has lived in Reading my entire life, I never would have expected an event like this to happen in town: Especially an event that is youth-led," said Hall.
The event was introduced with a speech and poem by Kevin Dua and was MC'ed by Boston area poet Amanda Shea, the 2019 winner of the New England Hip-Hop Woman of the Year award, Shea said that Kibusi reached out to her through social media to ask if she would be interested in performing at the event.
"I am a spoken-word artist, I am a host, a curator, an organizer, and also an educator. I work in Roxbury, Dorchester, Jamaica Plain, and Hyde Park. I am a mother of two preteens and a teenager, who do not look like me. They are a different shade of black. So, it is important to me, as Latoya said, that representation is key. What started and created here today is just what a fraction of what they are capable of doing. I'm honored to be here" said Shea.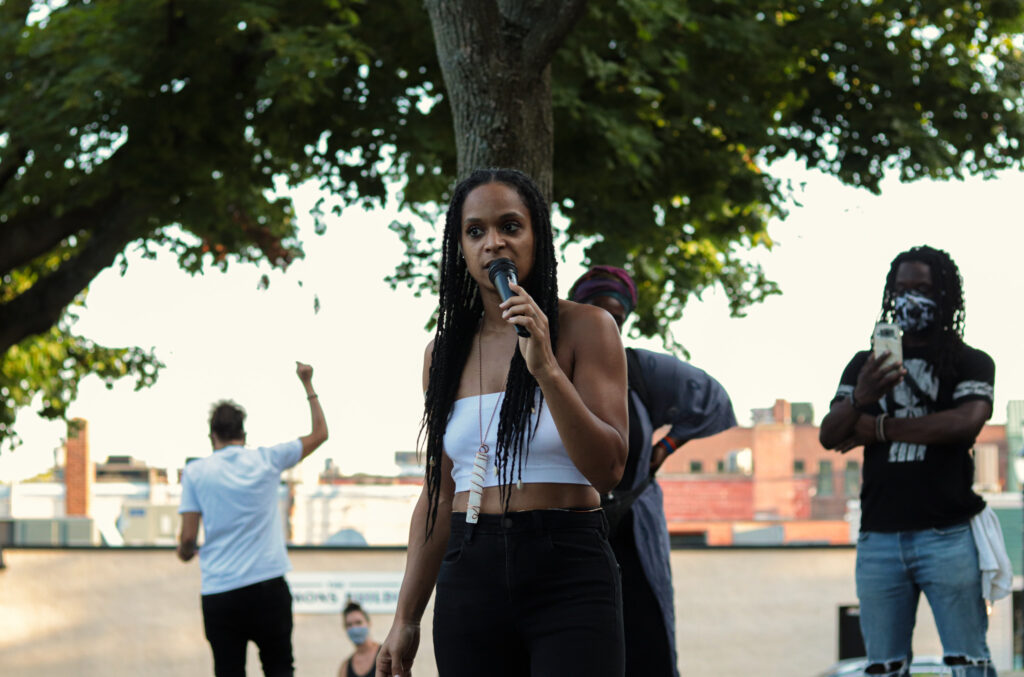 The event featured poetry, music, and art that focused on identity, hope, and the everyday pressures of being a person of color in America.
"I am thirty-six years old and I still struggle with my identity. Not only do I still struggle with my identity, but I hear our youth still struggle with owning their own, and it's sad that we live in a world where we can't just be free" said Shea.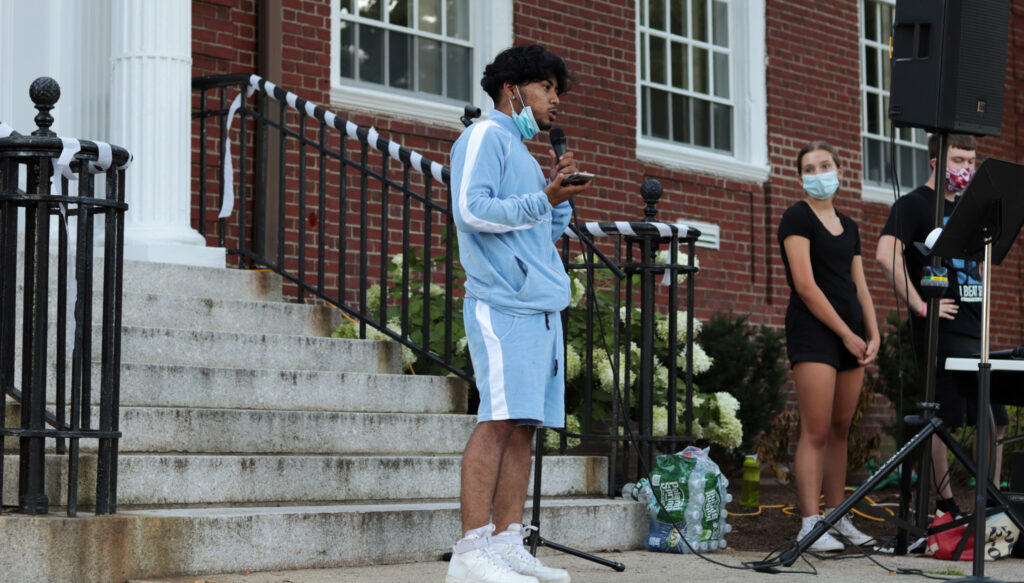 "'Yeah, but you're not like the others.' What do you mean by that? The ones you frown upon so absurdly? The ones who are 'just criminals?' The ones who are 'just aliens?' The ones who 'take your jobs', the ones that sag their pants? The ones who sell drugs? The ones you spit upon? But I am like them. I eat from the same plates, I eat from the same table with the same songs, singing the same traditional outfits worn. I speak the same tongue that makes your heart look away in disdain. […] I am them. They are me. You do not get to hate my own people and tell me 'No it's ok, it's not about you.' No, it's not ok. Yes, it is about me" said Sebastian Alvarenga in a poem.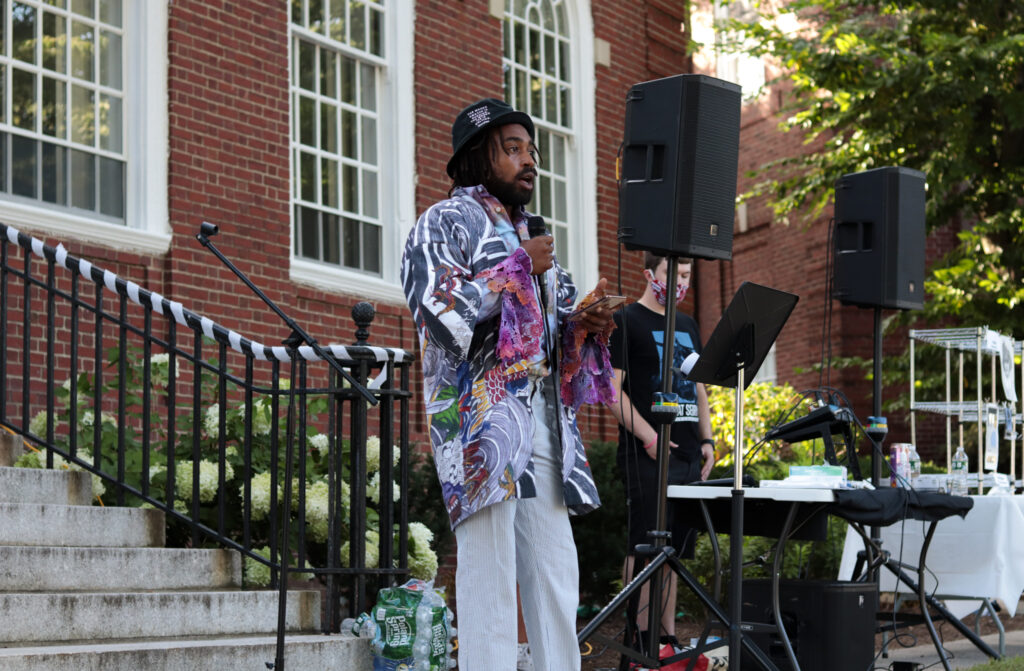 "See things as Black or White. Difficulties navigating the grey. Questioning if I should say goodbye to those who don't fully understand my reality. Or should I fight the good fight and stay. Who said fighting for justice and equality would be easy? Do I educate the people who genuinely want to be better? I question how I do that, and still grieve like this. How can I do that if I'm not where I need to be, internally, financially, mentally, and even spiritually? […] But a sense of hope lingers inside me. I do it for my Black community, for our community. It takes love and it takes empathy. So, we rise" said Jonathan Patterson in a poem.
Noica (also known as Nonó) and Philmore Phillip II, both alumni of the METCO program in Reading, spoke about their experiences with racism as young people of color. Noica told a story of how she was pepper-sprayed and arrested at a hotel party after an encounter with a police officer, and Phillip delivered a poem called "The ABC's of Being a Black Man."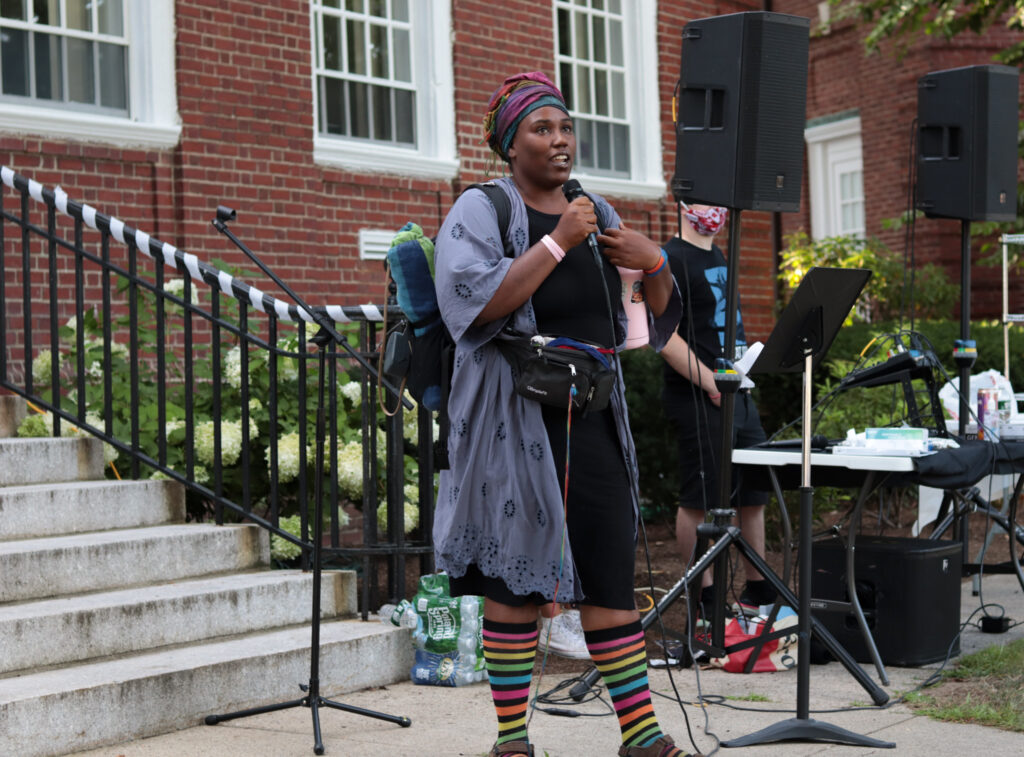 "Just imagine me, your daughter, had to go through that for just being a 21-year-old and drunk. Imagine the dumb things you did when you were 21 and drunk. When you were 18 and drunk. But because I was a black girl, that's how they chose to take me. But I was slim, blond hair blue-eyed I'm sure the cop would have laughed with me too. And it's not fair" said Noica.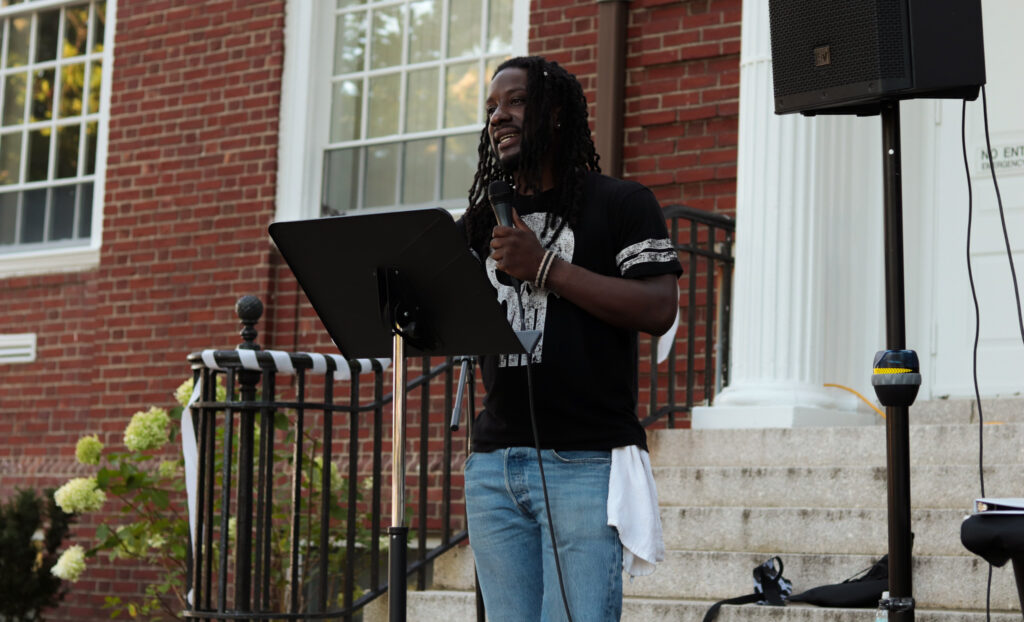 "M is Mad. Something that we can't afford to be in this world because it would cost us" said Phillip.
The event also included poetry by Kibusi, Shea, and a rendition of the John Legend song "Glory" by Daija Forero.
"As we prepare for the upcoming school year, We the Youth make a promise here and now to stand up for people of color, but the LGBTQ community and the many other marginalized communities that are fighting for equal treatment. We ask you to join us in this promise. We must do this not only for ourselves, but for our families, friends, community, and future generations" said Hall.
The event concluded at 7 pm.