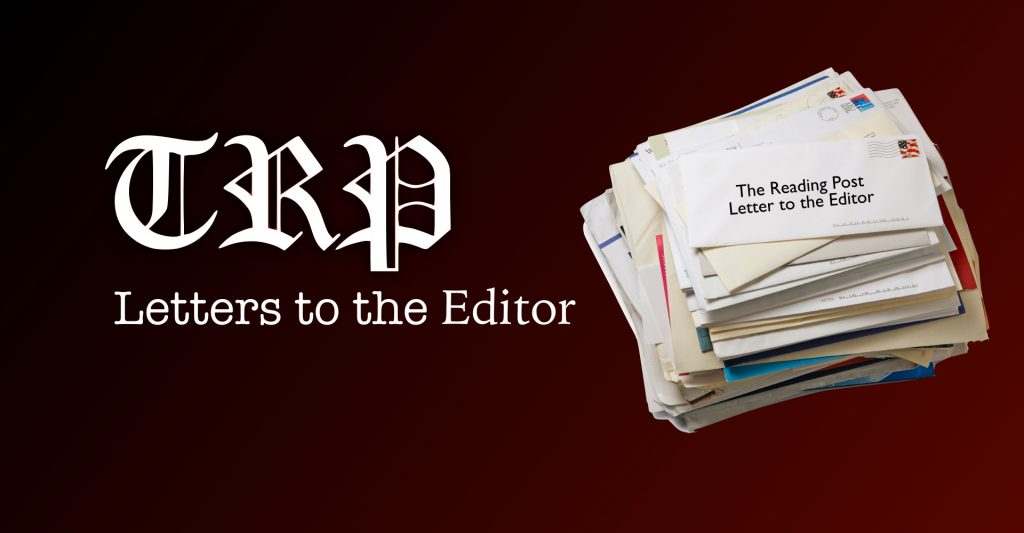 The Reading Post accepts Letters to the Editor. All letters must be signed. The Reading Post reserves the right to edit or not publish any letters received. Letters do not represent the views or opinions of the Post. editor@thereadingpost.com
---
To my fellow Reading residents:
I hope you will join me on or before September 1st in voting against the recall of my friend and Select Board colleague, Vanessa Alvarado. I could not be more firmly opposed to the recall.
This recall effort is the most dismaying manifestation of the polarization and too-often toxic nature of our local politics. The effort to recall Vanessa is spearheaded by John Arena, a former member of the Board she defeated in a regular local election in 2018. I watched in shock and chagrin (to put it mildly) as a narrative was created in February to justify this recall effort. But the effort is, viewed most charitably, designed to express disagreement with Vanessa's political judgment. Viewed more accurately, it is an act of political retribution.
The recall petition itself expresses no evidence or allegation of ethical or criminal wrongdoing (and indeed, there has been none) and establishes a terrible precedent for our community. It is already very difficult to recruit people to run for local office; I should know. I told both John Arena (in 2014) and Vanessa Alvarado (in 2018) "no" when they asked me to run for the Select Board. Eventually, I decided later in 2018 to undertake the effort to run for the position of Select Board member: an unpaid, time-consuming position on a Board often in the limelight for discord. I did so, despite some misgivings, because I truly do love our community and believe there is good to be done on and with the Board.
But should this recall effort be successful, it will create a tremendous disincentive to run for local office. Step an inch out of line with the wishes of any given political faction in town, and you risk recall and the undoing of your own election- and more tragically, threats to your livelihood, financial security, and family's well-being due to the attack on your personal and professional reputation.
Lastly and most chillingly, this recall effort is built, at least in part, on an undercurrent of hate in our community. I have been copied on emails and have seen social media posts that utilize racist, misogynistic, or xenophobic language to characterize my colleague Vanessa. Hate does not only impact the person targeted (although it would be enough if it did); it tears at the fabric of a community. Personally, it has had an adverse impact on my own mental health. I know not all proponents of the recall subscribe to the same hateful playbook; some may have actual concerns or questions about the police chief selection process. I'm happy to speak with anyone who has such concerns. But such concerns, I would strongly suggest, would have been more appropriately raised in the regular local campaign season, when Vanessa is up for re-election, just 8 months away.
Please join me in voting against the recall.
Anne Landry
Center Avenue