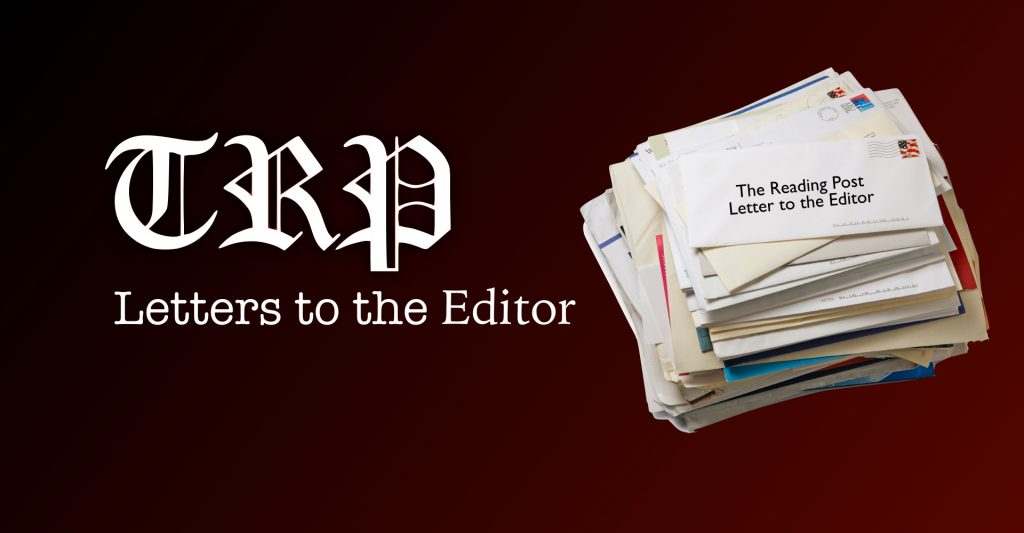 The Reading Post accepts Letters to the Editor. All letters must be signed. The Reading Post reserves the right to edit or not publish any letters received. Letters do not represent the views or opinions of the Post. editor@thereadingpost.com
---
Dear Reading neighbors and friends,
During these challenging times, I want to extend wishes of health and safety to all of you.
I feel a sense of obligation as a former 9-year appointed volunteer to the Reading Finance Committee to share my thoughts regarding the upcoming local recall election on September 1.
Vanessa Alvarado served on the Finance Committee with me prior to being elected to the Select Board and has not done anything illegal or taken any action that would merit a recall. Over the past few months while we all have been struggling with the pandemic, she has been the recipient of numerous personal attacks and accusations impacting not only Vanessa, but her family and their life in our community and I know that a successful recall would negatively impact her professional life indefinitely.
You may wonder why this unprecedented recall is occurring when there has been no criminal wrongdoing? I attribute this kind of treatment of an elected volunteer to be the absence of respect for different thoughts, approaches, and styles. Over the years, the boards, commissions, and committees in Reading have been comprised of volunteers with a variety of skills, thoughts, and ideas. Respecting different views has been very valuable to me over the years when faced with important decisions that we make in the best interest of our community. I had the good fortune of working alongside many different officials in Reading, and I count Vanessa as one of these people and voices. Our discussions were more robust because of the different approach and style each individual brought to the table.
In our democracy, there is plenty of opportunity for us to exercise our vote during regularly scheduled elections and cast a ballot for who we want to represent us. Yet, our town must now spend money and risk more social interaction to hold a special recall election which I believe to be irresponsible and uncalled for. I encourage you to join me in voting AGAINST the recall on or before (vote by mail is available!) September 1.
Respectfully,
Paula Perry