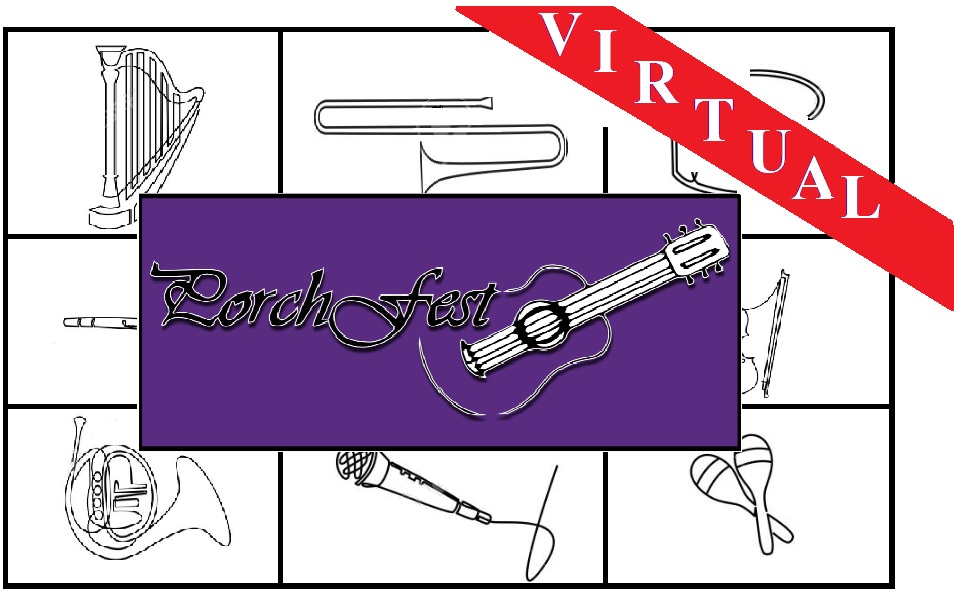 Reading, MA — Last June, as part of the amazing Reading 375 celebration the town hosted a PorchFest – live music played on porches, driveways, and front yards all over town. It was so successful that the organizers wanted to do it again this year. It was built into the schedule for a brand new community festival to be called Hometown Days. For obvious reasons, it could not happen, but the musicians wanted to keep the momentum going until that time when we can return to live audiences. Instead, this year, PorchFest will be presented on RCTV as well as Facebook streaming, all over the 4th of July weekend. The show, split into two pieces – one on Friday and one on Saturday – will liven up this unusual Independence Day. Throw on your television, computer, or phone as 18 local acts entertain you throughout the afternoon and evening.
Friday's show begins at 3 pm and features Highway 49, Art Grossman, Bob Kramer, Anne Sandstrom, The Fools Agenda, Ric Page, The Woodland Boys, Five Against None, John Loretz, Ken Gordon, Generation Knot, The Strungout Playboys, and the Beckman Family.
Saturday's show also begins at 3 pm, leading off with Bob Kramer, followed by Ken Gordon, Highway 49, Ric Page, Generation Knot, a duet with Anne Sandstorm, and John Loretz, Art Grossman, The Melted Chapstix, and finishing with the Woodland Boys.
Both shows will be repeated on Sunday.
Also adding to the 4th of July festivities, watch for the Declaration of Independence presented by the Hometown Days Committee. You'll notice familiar faces, as well as Reading scenes from 2020.
For performance times check out ReadingPorchFest.com or the Reading PorchFest 2020 Facebook page.