December 2, 1929 – June 15, 2020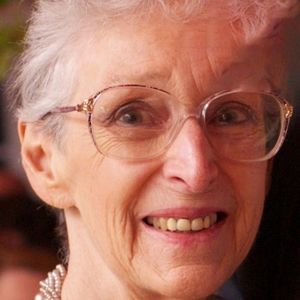 Ada Aucella, of Reading, died at Bear Mountain at Andover on June 15, 2020, following a brief illness. She lived in Reading for more than six decades with her husband of many years, the late Thomas Aucella, Sr., who died August 11, 2013. She was 90.
.
The daughter of the late James Macrillo and Ada (Emerson) Macrillo, she was born in Malden and grew up in Saugus, and graduated from Saugus High School in 1947. She was married at St. Mary's Church in Lynn on May 1, 1949, and moved to a newly-built house in Reading in 1950, where she raised four children and lived for the rest of her life.
As a young wife and mother, she devoted all of her love and considerable energy to caring for her family and her home. She was a meticulous homemaker, a good cook, and a self-taught seamstress who loved to sew for her family, making countless dresses and skirts, and beautifully tailored coats and sports jackets. Later she added dolls and doll clothes, teddy bears, quilts, and country-style crafts to her sewing repertoire.
After her youngest child started school, she took a part-time position as night manager at Fabric Town in Reading (later Fabric World), where she was eventually promoted to full-time manager, responsible for running the store and a second store in Georgetown, creating window displays, and buying trips to New York City. A fixture at the store for more than 25 years, she was still recognized around town by former customers long after her retirement, and fondly remembered by the former Reading High students who once worked for her.
Her soft-spoken manner and gentle smile sometimes hid the quick mind, sharp wit, and silly sense of humor that made her a lively and fun companion. She loved to go out – to restaurants, the North Shore Music Theater, Marblehead for day trips, and Vermont for long weekends. In later years she looked forward to visiting North Conway, N.H., every September. Dressing up for special events was one of her great pleasures, and she could be found on the dance floor at any wedding or Saugus High reunion.
She loved music (especially Frank Sinatra, the Beatles, and Willie Nelson), reading mysteries in bed every night, watching her favorite TV shows (Poldark and Murdoch Mysteries were favorites), and, above all, gardening. Well into her eighties she was happiest when working outside in the yard. She never lost interest in cooking, ever collecting and combing through cookbooks, watching Food Network shows, and making endless grocery shopping lists.
She leaves her sons, Thomas Aucella, Jr. and his wife Sharon, Steven Aucella and his wife Jody Regan, and Timothy Aucella; daughter Susan Aucella; grandchildren Matt Aucella and his wife Kate, Erin Aucella, Kara Jenkins and her husband Alex Jenkins, and Kate Aucella; great-grandchild Samantha Aucella; and her sister Sandra Macrillo-Norris; nieces & nephews.
Funeral services were private.
Memorial gifts may be made to the Massachusetts chapter of Project Linus, a non-profit organization that provides homemade blankets to children in need (projectlinus.org, or 978. 584.3117 in Billerica).