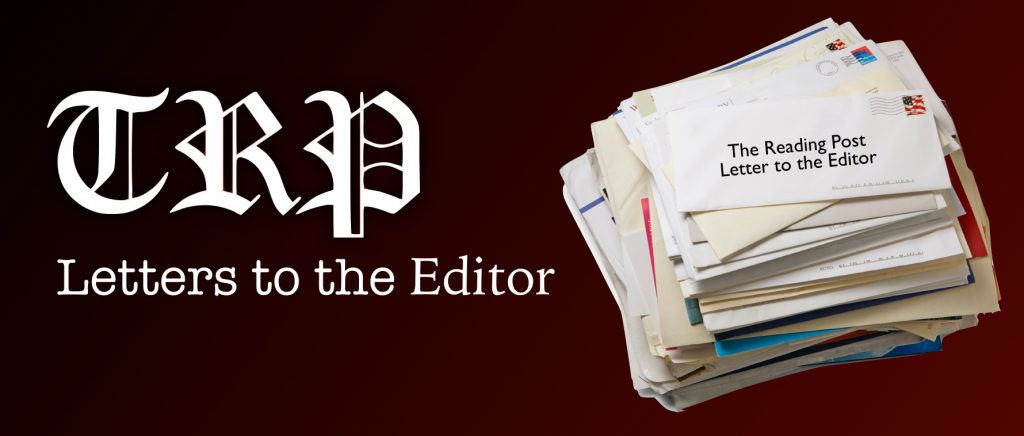 The Reading Post accepts Letters to the Editor. All letters must be signed. The Reading Post reserves the right to edit or not publish any letters received. Letters do not represent the views or opinions of the Post. editor@thereadingpost.com
---
To the Editor,
In 2006, a small group at the United Nations initiated a movement to focus on the worldwide abuse of elders. They designated June 15th World Elder Abuse Awareness Day (WEAAD) to respect, honor, and celebrate the strength, knowledge, and resilience of elders and raise awareness of medical, physical, and financial abuse and exploitation of older adults. 
This year, COVID-19 brought thousands of deaths of disabled and elderly residents around the world, including many who were isolated in crowded, understaffed facilities. Some minimize and dismiss these victims as expendable, believing that COVID-19 only kills people who were sick and going to die anyway. Ageism proliferates in the treatment of elders by government agencies, medical officials, the courts, and law enforcement.  While families, guardians, and ombudsmen were prohibited from visiting or surveying conditions in facilities, states enacted immunity provisions for facilities and increased their funding. 
Pre-COVID-19 reports show years of lax scrutiny by the Centers for Medicare and Medicaid Services (CMS) and state agencies, especially in infection control, insufficient staffing and training, care quality issues (falls, pressure ulcers), and other forms of abuse and neglect, with minimal or no accountability or penalties. For more information, see the National Consumer Voice (www.theconsumervoice.org), Justice in Aging (www.justiceinaging.org), the Center for Medicare Advocacy (www.medicareadvocacy.org) and the Long Term Care Community Coalition (www.nursinghome411.org).
Change will not happen unless the public outcry continues. Protect your loved ones by making your voices heard. Tell your legislators and government officials that you will not tolerate the lack of personal protective equipment (PPE) at nursing facilities, unsterilized reuse of glucose testing supplies, elders lying in feces for hours, call buttons and phones placed out of reach, poor record-keeping / access, misuse of opioids, insulin injections to the wrong patients and other atrocities and abuses. Tell them you want protections in place for the disabled and older adults after COVID-19 too!
Kendra Cooper, Esq