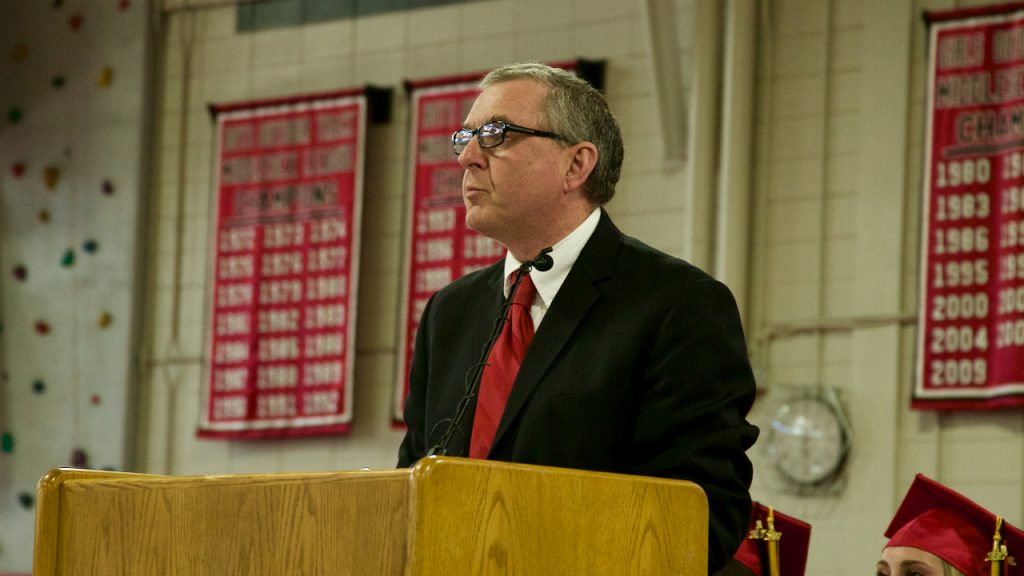 Reading, MA — During his report at the opening of the May 28 School Committee meeting, Superintendent of Schools John Doherty announced that he plans on leaving the Reading Public Schools (RPS) at the end of his current contract. Doherty's contract expires at the end of June 2021. Doherty began in the RPS as a classroom teacher thirty-two years ago at the Coolidge Middle School, rising through the ranks to become Superintendent upon the passing of the previous Superintendent Patrick Schettini in 2009.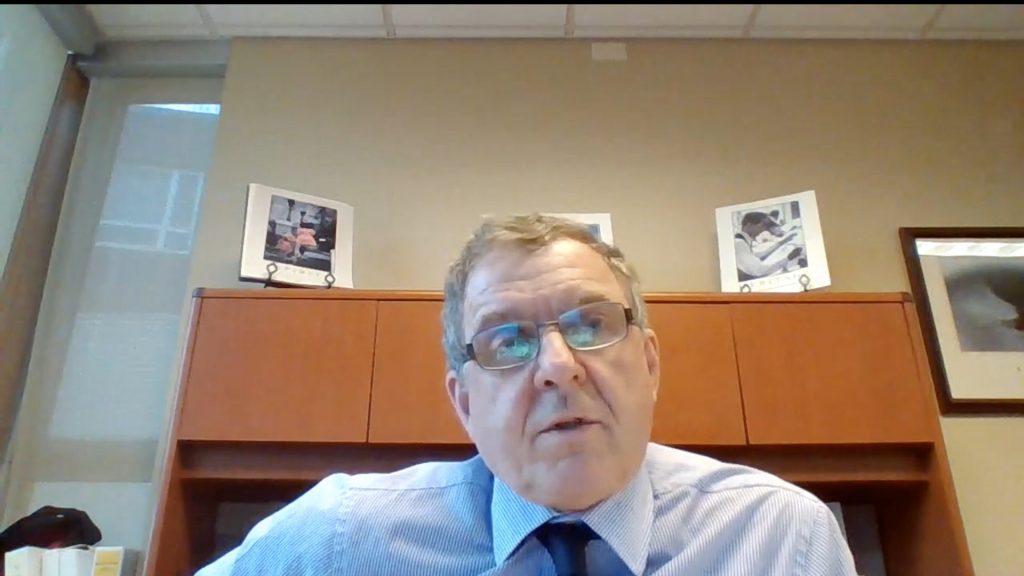 Doherty promised to continue to provide strong leadership through the COVID-19 crisis and the transition to what schools will look like in the fall. While not offering a reason for his decision, Doherty did stress that it, "is the right decision for me personally." He reflected briefly through the challenges he has faced through his years in the RPS commenting, "We have always led by our moral compass in what is best for students." Doherty concluded his prepared statement stating, "The journey has been and will continue to be amazing." School Committee chair Chuck Robinson thanked Doherty for his years of leadership saying that he "needs time to process" Doherty's revelation.
Superintendent Doherty's Full Statement:
Good Evening, Reading Public School Community,
As all of you know, we are in an extraordinary time in our world and in the manner that we are providing education to our students. As I have communicated to you on several different occasions over the last few months, we have strategically and thoughtfully provided a remote learning experience for all students that addresses the social emotional and foundational needs and provides exposure to content and skills. This has been a journey that we never could have predicted. Throughout this period, our educational system has adapted and will continue to change tremendously in numerous unprecedented ways. It has been an incredible undertaking where our educators have risen to the challenge and calling to support our community.
Throughout this period, I have been reflecting on my own personal journey and the next steps as both an educator and as a Superintendent in the Reading Public Schools. I am immensely proud of our educators and feel that our collective success has been a journey that is following a strong course forward. With this in mind, I have made a personal choice and have decided that I will fulfill the remaining time on my contract and leave the Reading Public Schools at the end of my contractual obligations. I have chosen this time to announce this decision because moving forward, I would like our collective focus to be on making a successful transition back to school and doing what is best for students. I will use my remaining time in Reading to lead us through this transition of the pandemic and work to set up the schools for continued success. Please be assured that I will continue to provide the leadership, hard work, and effort that I have always provided during my 32 years as an educator in the Reading Public Schools. My focus has been and always will be to benefit students and I will do everything I can to position our school district for the next educational leader to be able to come in and continue to move this district forward. This decision is not one that I make lightly, especially in what we are facing, and yet, I feel that it is the right decision for me personally in my own growth and professionalism.
I will have an opportunity in the future to provide further reflection on my career here in Reading, one in which I am very proud, but I would be remiss to not take a moment to thank the people who have supported me along the way. First, and foremost, I want to thank my family, my wife, Laurie, and my daughters, Erin and Shealagh. They have supported me and inspired me in more ways than they will ever know throughout this journey. There are also many others who I have worked with over the years. You know who you are and it includes current and past Town Officials, Principals, Directors, Central Office Administrators, School Committee members, parents, and teachers. We have always led by our moral compass as to what is in the best interest of all students and not the select few. We have always done the best that we could with the resources that were available to us, even during very difficult financial times. During my time in Reading, I have been a teacher, Department Head, Assistant Principal, Principal, Assistant Superintendent, and Superintendent and led during many different crises and challenges that changed the way that our schools have operated: Columbine and Sandy Hook, failed overrides in 2002 and 2016, September 11th, the 2009 economic downturn, the H1N1 pandemic, the 2013 marathon bombing, successful overrides in 2004 and 2017, and now the COVID-19 pandemic. During each of those times, my focus and decisions at the level that I was a leader have always been on the children of Reading. It will never be any different as at my core, it is my full belief that we are here for our students.
I am proud of the work that our building principals and directors have done over the past few years with their schools and programs. Collectively, this is the best team that I have ever worked with at one time. We have improved our academics and social emotional learning, as well as our food service, technology infrastructure, and facilities. Over the last several years, we have managed our budgets as effectively and efficiently as possible and have positioned ourselves for this current crisis. I am grateful to the work that our leadership has done in these areas.
As I reflect on my time in Reading, I have not always been perfect, no one ever is as a leader. I have made mistakes along the way and have learned and grown from them. I have also learned that as a leader, I recognize that in doing my job effectively, I was not going to please everyone. I have had to make difficult decisions, many were not popular at the time, but in my heart, it was the right thing to do for kids. Yet, by focusing on the needs of our students, we were stronger in each decision made. In my 32 years in education, there have been a few constants in my beliefs and values. I have always led with integrity, ethics, and my morals. I have worked within the fiscal parameters of our Town, working to maximize our learning within a limited budget. I have listened and changed based on the feedback that I have received. I have always prioritized the things that matter, safety and security, social emotional learning, and the academics. This is the heart of our school system.
Finally, I want to thank the Town of Reading and the Reading Public Schools for taking a chance and giving me this opportunity 32 years ago, when I was first hired as a middle school science teacher at Coolidge. When I first started, I never imagined where I would end up. The journey has been and will continue to be amazing and I hope that I have made a difference in the lives of many children and adults along the way.
It has been a privilege. More to come. Take care.