January 3, 1937 – May 26, 2020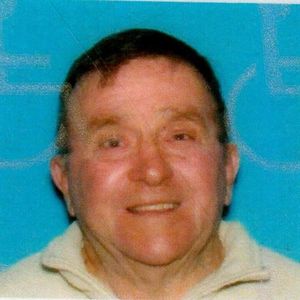 Guy Russell "Rusty" Runge, a longtime resident of Melrose, died at home surrounded by his loving family on Tuesday, May 26, 2020, at age 83.
Rusty was born in Reading on January 3, 1937, son of the late Carl "Chappie" Runge and Dorothy (Shattuck) Runge. A three-sport athlete, Rusty graduated from Reading High School and signed with the Boston Red Sox upon his graduation in 1956. Rusty played catcher in the Red Sox minor league organization for 2 years, and never forgot the thrill of catching batting practice at Fenway Park with Ted Williams at the plate. An accomplished athlete and sportsman, Rusty shared his love of sports with his children and grandchildren.
Rusty worked for over 25 years as an Iron Worker with Local #7 before retiring and working for the Commonwealth of MA Highway Dept as a Bridge Inspector.
An outdoorsman, Rusty was an avid fisherman and hunter. He enjoyed fishing and hunting with his family and friends in Western MA, Vermont, New Hampshire, and Maine. When his 4 sons were young, Rusty participated actively in Melrose Youth Sports as a coach, umpire, referee, and manager. He enjoyed every opportunity to participate in competitive sports, and as an adult enjoyed playing golf, tennis, and going bowling. Throughout his life, Rusty was a huge Boston sports fan, especially the Boston Celtics. Rusty also enjoyed the New England circuit of horse tracks, dog tracks, casinos, and card rooms.
One of a kind, Rusty enjoyed life to the fullest, always doing things his way. He will be deeply missed, but his memory will live on in the hearts of those he loved.
Rusty was the beloved husband of Janet H. (Strobel) Runge with whom he shared nearly 60 years of marriage. Devoted father of Russell A. "Rusty" Runge and his wife Lori of Melrose, Michael R. Runge of Melrose, Kenneth M. Runge and his wife Gerri of Saugus, and Thomas J. Runge and his wife Michelle of AZ. Dear brother of Donna Westburg and her husband Richard of Westford, and the late Carl Runge Jr and wife Marjorie, Charles Runge and wife Arlene, Beverly Cargill and husband Edwin, Shirley Marsh and husband Alfred, Lorraine Watkins and husband Herbert, Dorothy Overton and husband Alfred, Virginia Belcamino and husband Lawrence, and Albert Runge and surviving wife Beverly of Chelmsford. Cherished grandfather of Liana, James, Kenny Jr., Ryan, Samantha, and Jeffrey, and great-grandfather of Lily. Also survived by many loving nieces and nephews.
Services to honor and remember Rusty will be held privately. Interment in Wyoming Cemetery, Melrose. Donations in memory of Rusty may be made to the First Congregational Church, 121 W. Foster St., Melrose MA 02176.
For online tribute, or to express your condolences to the family please visit RobinsonFuneralHome.com