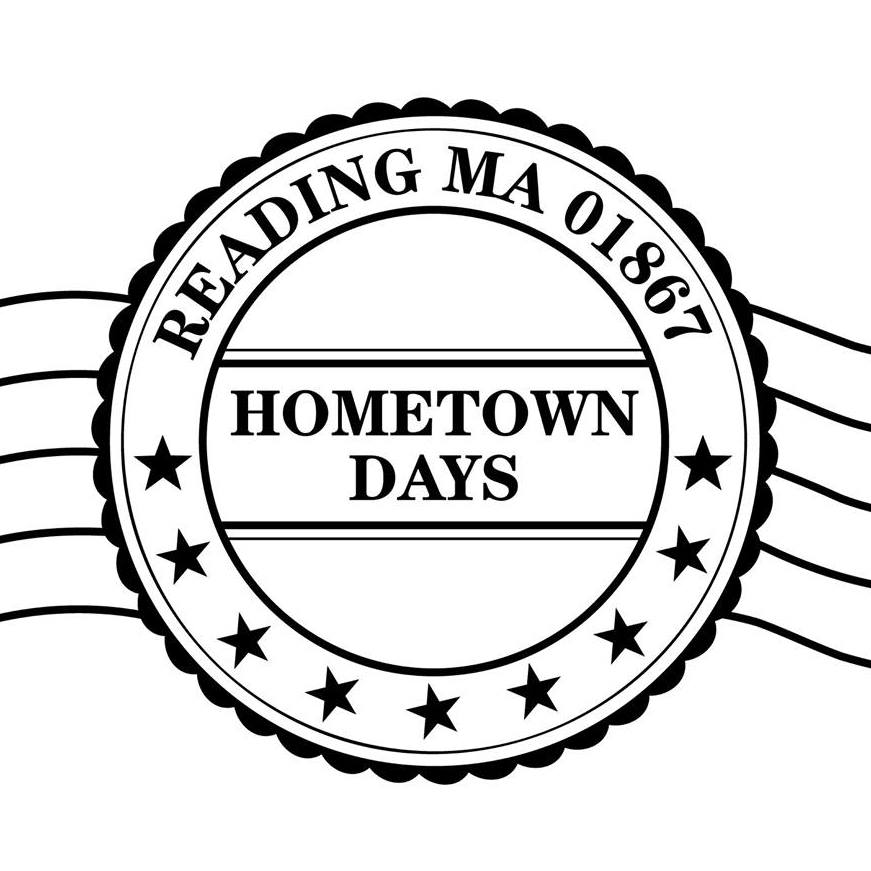 Dear Neighbors,
After last year's Reading 375 celebration, several of us began planning a similar series of community events that could happen every year in June. After almost a year of planning, we were excited to be launching the inaugural Hometown Days next month. Our plans included a series of outdoor community events where we could all come together and celebrate our town, each other, and the beginning of summer.
In light of the COVID-19 pandemic, many of the planned celebrations have been postponed or canceled. Some will take place but in virtual form. For a full list of events and their current status, we encourage you to check out hometown01867.com.
We'd like to take a moment to thank the many individuals, groups, and organizations who have partnered with us to help make these incredible plans. These include the Pleasant Street Center, Mass Cultural Council, Reading Cultural Council, Reading Lions Club, Friends of Reading Recreation, Reading Rotary, The BeatHeart Foundation, The Reading Public Library, and Samantha's Harvest. The level of community spirit and volunteerism in our town is truly inspiring. If there is one thing we are sure of, it is that Reading will come out on the other side of this crisis stronger than ever.
Next month will not look the way we hoped or planned. But we are looking forward to 2021 and beyond. We have every intention of continuing to plan Hometown Days every year and look forward to when we can all safely gather together in person. When that time comes, we will appreciate it more than ever. Until then we hope you stay safe and healthy.
Sincerely,
Eileen Barrett
Everett Blodgett
Ginny Blodgett
Jeanne Borawski
Sarah Brukilacchio
Nora Bucko
Michael Collins
Peter Coumounduros
Marcel Dubois
Ace Foulds
Alan Foulds
Amanda Foulds
Crystal Hodson
Stephanie Johnson
Ryan McKee
John Oliver
Joe Thomas
Diane Wilson
Marlene Wolfe