As part of its ongoing electrification efforts, RMLD is pleased to announce its new Cordless Electric Lawn Equipment Rebate Program, the first of its kind in Massachusetts. The program goes into effect today, is available to all customers, and offers rebates on a variety of products including: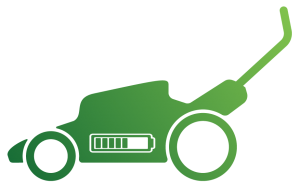 Zero-Turn Riding Lawn Mower: $400
Rear-Engine Riding Lawn Mower: $200
Push Lawn Mower: $100
String Trimmer/Edger: $25
Hedge Trimmer: $40
Leaf Blower: $30
Pressure Washer: $40
Chain/Pole Saw: $40
Lawn Equipment Package (Push Lawn Mower and One Additional
Cordless Electric Lawn Item): $150
The program is limited to one rebate per eligible item or equipment package per account/location, and cannot exceed 50% of the total cost of the equipment.
Shifting from gas-powered equipment to items powered by electricity will help to reduce carbon emissions; RMLD is adding carbon-free resources to its portfolio to power these new electric loads. The potential to add winter equipment will be reviewed as the winter season approaches.
For more information, click here.