July 27, 1937 – April 21, 2020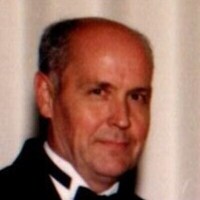 George B. Perry II passed on April 20, 2020, at Bear Mountain Nursing Home in Reading. He was 82 years of age.
George was born in Boston on July 27, 1937 and was a lifelong resident of Reading. He was the son of James and Carol (Stevens) Perry. George was a member of the Reading Fire Auxiliary for 60+years, the Reading Minuteman & Militia and Olde Reading Battery. He was a Town Meeting Member and served as Chairman of the Town Forest Committee and was the Town Forest Warden. He was also Assistant Scout Master Troop 702, Mason Good Samaritan Lodge Reading. He also served on the Land Bank Committee. For 42 years he worked for the phone company as a repair and installation technician. George enjoyed many trips to Cape Cod in retirement. George and his grandson, Kenny, enjoyed trains as a hobby.
George is survived by his wife Phyllis M. (Howarth) Perry and the late Lois (Boyd) Perry. He is also survived by his son James B. Perry, grandchildren Kenneth T. Perry and Constance C. Perry, stepson Charles Parshley, daughter in-law Linda C. Tallent, and his late sister Ellen L. Perry.
Due to the COVID 19 Pandemic funeral services are private.
In lieu of flowers, contribution may be made in George's memory to the Reading Firefighter Assoc. Local 1640 757 Main St. Reading, MA 01867, or to the Parkinson's Disease Assoc. 72 East Concord St. c-3 Boston, MA 02118.
SERVICES: Private Services