July 16, 1951 – April 20, 2020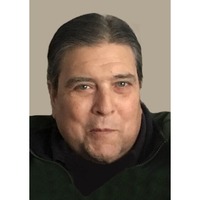 Richard C. Margeson, known by his family and friends as "Rick", departed his life peacefully on April 20, 2020, at the Kaplan Family Hospice House in Danvers, MA. He was surrounded by his family after courageously battling chronic health issues for many years. He was preceded in death by his father Ronald Margeson, his mother Rosella (McFadden) Margeson, his son Richard (Rich) F. Margeson, and sister Roseanne Margeson. He leaves to cherish his memories: wife Lois Margeson; children: Jennifer Larson and her partner William Boumil, Amy Roche and her husband Adam, Kelly Stojanowski and her husband Adam; grandchildren: Eric and Michael Larson, and Sienna & Isabelle Stojanowski; siblings: Ronald Margeson (Diane), Robert Margeson; Robin O'Sullivan (Daniel), Randall Margeson (Shari); Barbara Eastburn (Phil); and a host of nephews, nieces, aunts, uncles, cousins, and friends.
Rick attended the Vernon Township Public School system and Franklin High School, in New Jersey. He loved golf, skiing, horses, and grew up with a menagerie of animals. He enjoyed working and growing up in Highland Lakes, NJ. After high school, Rick attended Belknap College in Center Harbor, NH, was a member of the golf team. He studied Biology, receiving a Bachelor's degree in 1973. Rick loved politics, was involved in Jimmy Carter's campaign, and also had the opportunity to attend the White House.
Rick was employed as a sales representative with a number of different companies, including Squibb, Artromick, and Goldline Laboratories to name a few. He then worked hard as the owner of The Pie Guy, Inc. with his brother in New Hampshire. He loved to be in the kitchen, whether making pies, or cooking and baking with his family. Following that, Rick was employed as a driver for Boston Coach, where he had the privilege of driving many important people, politicians, and the hilarious Will Farrell.
Rick was a great family man; devoted husband and loving father. He was joined in holy matrimony with his wife Lois for 48 years. He was the love of her life. Together they had four children. Rick enjoyed coaching his son's Little League teams, as well as supporting his daughters in softball, swimming, and diving, in the town of Reading, MA. Rick's favorite team was the Boston Red Sox, whether he was watching from home, chatting about the game with his mother over the phone, or having the wonderful opportunity to cheer them on in person. Rick had a passion for music, board games, fishing, hikes, going to the beach, and skiing. Nothing made him happier than big family get-togethers with his brothers, sister, mother, nieces, nephews, and grandchildren. Rick was always cheerful and loved a good conversation, never leaving one, but always starting one. Rick knew how to make everyone laugh and have a great time!
Due to the COVID19 pandemic, funeral services are private. In lieu of flowers, contributions may be made in Richard's memory to The Red Sox Foundation
(Emergency Hardship Fund)
SERVICES: Private Services