As you take your social distancing walk or run around town your first thought might be that Dig Safe has gone wild. Everywhere you'll see colorful markings on sidewalks, driveways, and at the end of cul-de-sacs.
But, no. It's actually sidewalk art.
As Reading children (and maybe some adults) look for new and different ways to pass the time and to communicate with neighbors during this stay-at-home period, their creative sides have ignited. Using sidewalk chalk, a blank canvas in the form of a piece of hot top, and an imagination, they have created all sorts of temporary masterpieces. If you keep looking down while perambulating the town you might very well see images of cartoon characters, hopscotch courts, a stained-glass window or two, or maybe even some sage advice. One young Readingite on Lowell Street tells us to "Listen to the birds. They survive the winter." Someone in Mudville created the "Warren Street Challenge." It was a course laid out, complete with a starting line, a section where you "zig-zag" and another where you are required to hop on one foot. Encouraging messages urge you on your travels. On another street, driveway messages are written to others in the neighborhood – a sort of Internet in chalk.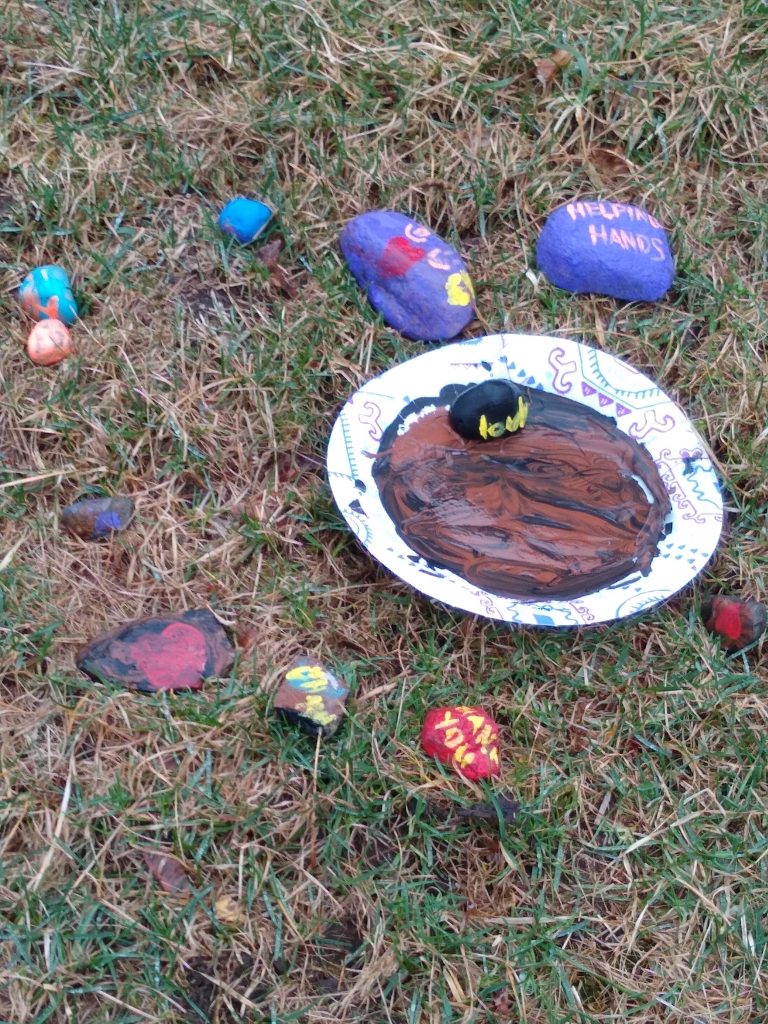 In addition to all the work on the roadways, there are signs – signs of appreciation, to those on the front lines: medical personnel, grocery store workers, trash collectors, police and fire and DPW, and everyone else who keeps us safe and secure.
All of these adornments, showing up in every corner of the town, have done much to add color to an otherwise stressful era, and, it is hoped, that it continues.
These compositions are, alas, temporary. Each time it rains they disappear. The good news, though, is that the day after every storm begins with a completely new slate.