Current Positive Cases in Reading of Covid-19: Three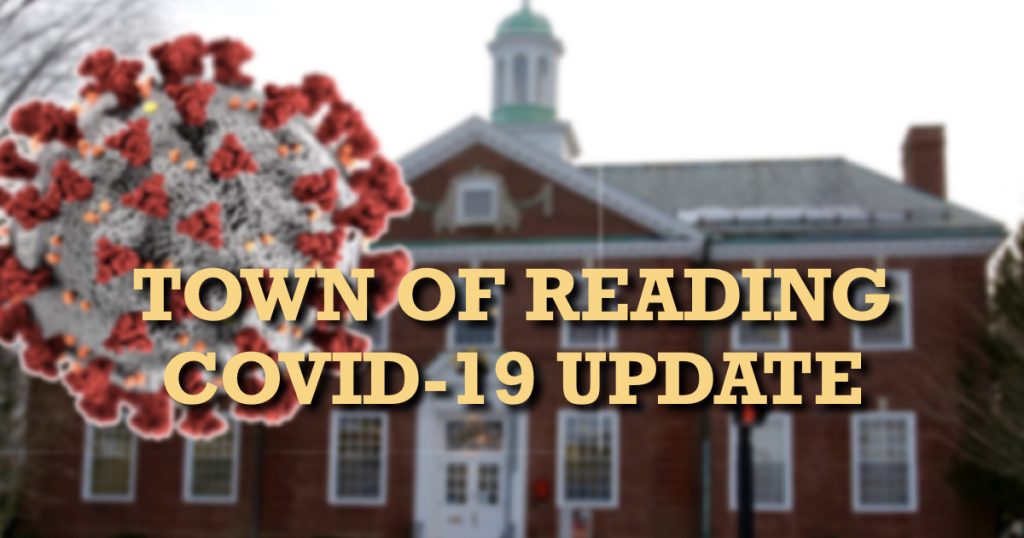 Reading, MA — Effective Monday, March 23, 2020, per order of the Town of Reading Board of Health, all services offered to the public which cannot be provided by keeping a distance of at least six (6) feet between individuals are hereby ordered to close until April 6, 2020.
The prohibition in this order includes but is not limited to: hairdressers, barbers and salons, nail salons, massage services, tanning, laser hair removal, body art, bodywork, piercing, personal training, fitness centers, and all other business and commercial activities involving the touching of another person. This order shall apply to all such activities whether comprising all or only a portion of a particular business. This order does NOT apply to services provided by a licensed health-care provider such as, but not limited to, doctors, dentists, urgent care facilities, physical therapy, speech therapy, or occupational therapy.

Additionally, the Board of Health is encouraging all retail establishments that do not sell essential commodities such as food, medicine, or cleaning supplies to consider voluntarily closing until April 6, 2020. The Board of Health is also recommending that all retail establishments that do stay open should only do so if they can assure that customers and employees will be able to maintain social distancing practices consistent with CDC guidelines of six feet of personal separation.