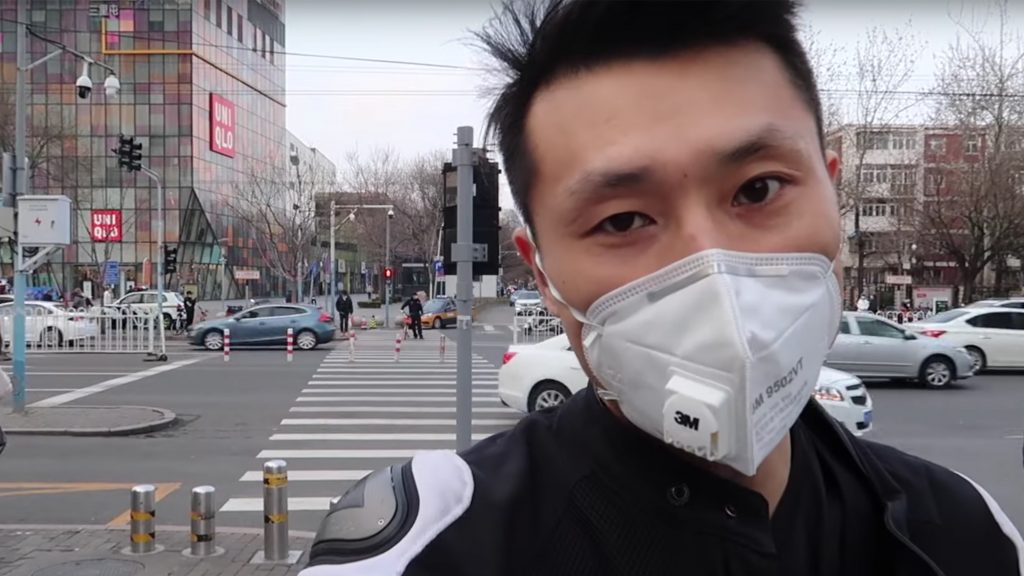 Reading, MA – Former Reading resident Takuji Nakano has documented life in Beijing, China under the COVID-19 lockdown in a video uploaded to YouTube. After nearly two months of self-quarantine Nakano's video shows a once-bustling city as a shadow of its former self, a prescient warning of the days to come as the pandemic expands into Massachusetts.
What my life in Beijing's lockdown looks like. Coronavirus has turned a bustling Beijing into a ghost town.

Posted by Kuji Nakano on Sunday, March 15, 2020
Nakano, 36, is a 2001 graduate of Reading Memorial High School and has lived in Beijing for several years after initially taking up temporary residence while working with a company he founded. The video was posted to Nakano's popular YouTube channel, Kuji Rolls.
His look at the current situation in China's largest city is a departure from his content but provides an interesting look at the increasing lockdown measures facing residents. In the short clip, frequent temperature checks and roadblocks are seen, once busy traffic intersections are shown nearly empty, and restaurants and businesses are seen adapting to the current situation in order to stay open.
Watch the eight-minute video below: https://youtu.be/AJfi1T8F4BM