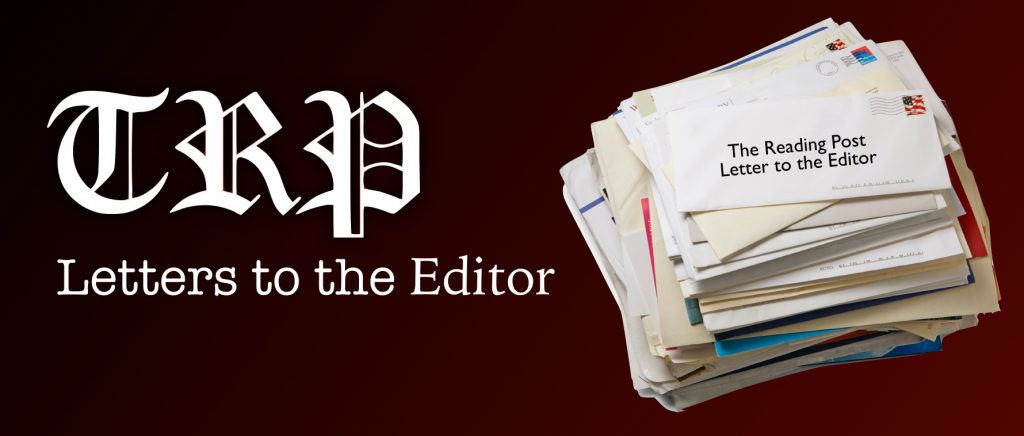 The Reading Post accepts Letters to the Editor. All letters must be signed. The Reading Post reserves the right to edit or not publish any letters received. Letters do not represent the views or opinions of the Post. editor@thereadingpost.com
---
Dear Reading Voters,
As you head to the polls this week, I encourage you to request the town ballot, and consider my wife, Karen Herrick, as you cast your vote for Reading Select Board. Behind the headlines, the reality of local governance is that the vast majority of the functioning of the town resides in the boring details and unglamorous work. 

Our town is small, but our budget, with all the variable ins and outs, is complex. The best way to effectively understand, assess, implement, and control our budget and the implications it has on our town's future, is to do the hard work of building relationships and working with the employees, committees, boards, and stakeholders that drive and are impacted by our town policies and spending. 

There is one candidate who has been doing the nitty-gritty work for 19 years. Town Meeting Member. Solid Waste Committee. Historical Commission. Tax Assessment Committee. Library Building Committee. Finance Committee.

Karen has been in the trenches. Few people know how Karen was a voice of moderation on the Library Building Committee, urging restraint that "contingency funds" be reserved for contingencies, and not spent simply because "money was there". Few people know how Karen has challenged RMLD on their proposed tax offset payment reductions. These are not the positions of a partisan politician. They are the positions of an advocate for the town of Reading and all the citizens of Reading. 
This past week alone, Karen attended the Select Board Parking Meeting (Tues), Fin Comm (Wed), Citizens Advisory Board Mtg and then RMLD Board Mtg (Thurs). These were not campaign events. This has been her life for years.

Karen has the knowledge and experience to hit the ground running. There is no candidate who will be a better advocate for the citizens, who will work harder to understand the issues at hand, or who will be better at driving the changes needed to prepare Reading for a bright and prosperous future.

I respectfully ask that you vote for Karen Herrick on March 3rd.

Sincerely,
Stephen Herrick