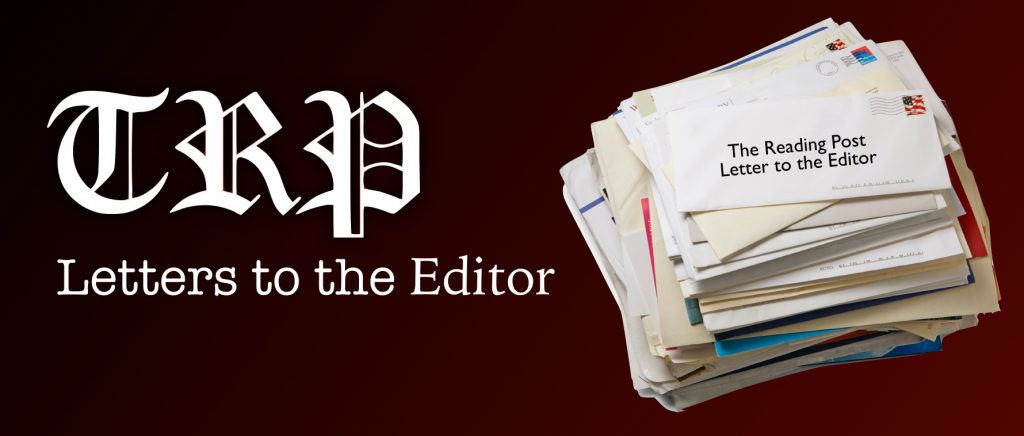 The Reading Post accepts Letters to the Editor. All letters must be signed. The Reading Post reserves the right to edit or not publish any letters received. Letters do not represent the views or opinions of the Post. editor@thereadingpost.com
---
Dear Friends and Neighbors
I met Megan Fidler-Carey soon after my family moved to Reading in late 2018.  I wanted to get to know our neighborhood so I went to lots of community meetings, including Reading Embraces Diversity, downtown revitalization planning and the 'Pulse of Reading' conversations hosted by the library. Megan was at nearly every one! I saw first-hand her ability to connect with people, truly listen to different points of view and work with people to come up with solutions that work for everyone. I know Megan will be a great asset to our School Committee, listening to residents and respectfully collaborating with other Committee members and school and District leadership.
I am impressed by Megan's deep knowledge of education from her experience as a parent, a teacher and regional leadership roles, including Co-Chairing the Massachusetts Network for Extended Day Directors for the past nine years. I particularly value her commitment to ensuring all our children have equal access to a high-quality education.
Megan brings a fresh, positive voice to our School Committee and I ask you to consider supporting her on March 3rd!
Warmly yours,
Ilka Walkley
Parent, 5th and 8th Graders
Bond Street