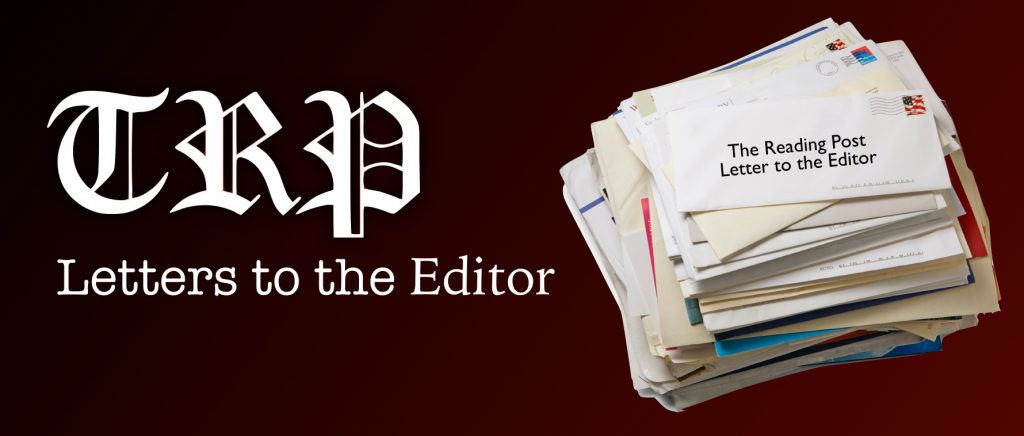 The Reading Post accepts Letters to the Editor. All letters must be signed. The Reading Post reserves the right to edit or not publish any letters received. Letters do not represent the views or opinions of the Post. editor@thereadingpost.com
---
In a recent letter, I brought attention to comments Select Board Chair Vanessa Alvarado made about me personally in an open, televised session of the Select Board held on 2/11/2020.
This has left me no recourse but to defend myself and my reputation in the most public way available to me.
During the February 11th meeting, Ms. Alvarado accused me of "grandstanding" with "numerous inaccuracies" and "blatant lies." I am not accustomed to being called a blatant liar for the simple reason I do not lie. I always base my comments both public and private on the truth as I know and understand it.
You may review the video of my comments from the 2/11/2020 meeting here (I've cued this link to the start of my comments): https://tinyurl.com/tzy23dc
This short letter with an attached "Timeline Graphic" is the second in a series written to defend the statements I made at the 2/11/2020. Those comments by me prompted Chair Alvarado to call me a blatant liar in a Public Meeting.
Please review the attached timeline which comes from my notes, public record, and my actual personal experience. The graph serves as a document that outlines the basis of my public Board commentary. My previous posting was for those who prefer to visualize the facts, this posting is for the analysts among us
I will finalize my response to this matter in the days to come with one last posting.
Lastly, despite all the political chaos that has erupted in Reading with the unfortunate happenings of the February 11, 2020, Select Board meeting, my series of notes on this topic is meant solely to defend my integrity against irresponsible and inflammatory personal remarks directed at me by Vanessa Alvarado.
Sincerely,
John R Halsey