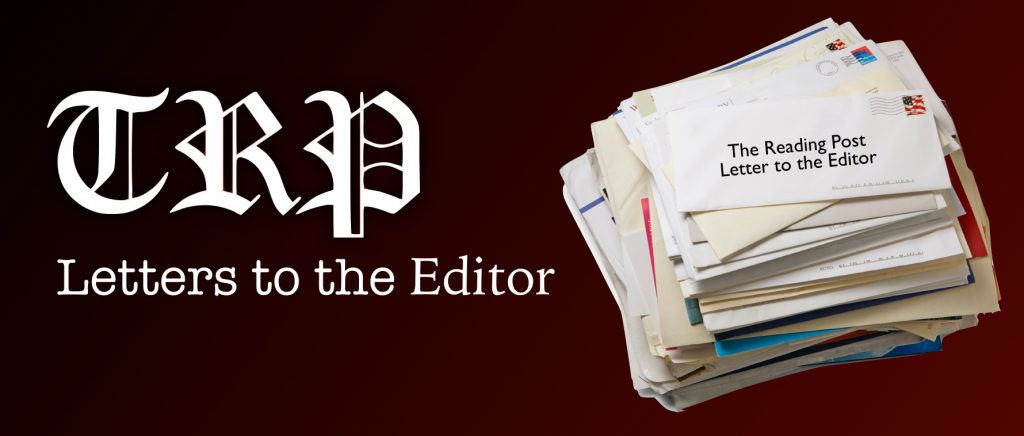 The Reading Post accepts Letters to the Editor. All letters must be signed. The Reading Post reserves the right to edit or not publish any letters received. Letters do not represent the views or opinions of the Post. editor@thereadingpost.com
---
Many have (rightfully in my view) criticized Select Board Member Friedmann for unseemly comments made in the Board's February 11th meeting regarding Reading's police officers. That evening's scheduled purpose was to provide a progress update on ratifying the candidate chosen in a 6-month process to serve as our next Chief of Police, but it delivered far more, enlightening citizens as to certain Board members' hostile views of the Reading Police Department.
Unfortunately, the media firestorm Friedmann's comments created has obscured a far more demoralizing act of disrespect shown to Reading's police force – the deliberate blocking of scheduled ratification discussions by Board Chair Alvarado following the Town Manager's selection of the Police Chief candidate a month ago, on January 11.
Select Board members take an oath of office to put the Town's interests first. There's no more urgent Board purpose than the preservation of town and citizen public safety. Reading has been without a police chief since June of 2019, an impact to force cohesion and decision-making.
The Chair controls the Select Board's meeting agenda and selects topics to be covered – or not. Vice Chair Halsey cited multiple actions taken by the Chair to consciously block, muzzle and 'slow-walk' all Board (town) discussions on ratification prior to February 11. Mr. Halsey's statements are a matter of public record on RCTV.
Mr. Friedmann is a candidate for re-election in April; Reading's citizens will affirm or disavow his behavior, which he now regrets, at the voting booth.
Ms. Alvarado's failure to act over multiple weeks is a fundamental judgement error and remains unacknowledged. Her unwillingness to hold discussions and a ratification vote prior to February 11th are a clear dereliction of duty, with continuing consequences to our police and citizens. She appears unconcerned and unapologetic for the delay, for which she is entirely responsible. A formal Board censure of the Chair and a public petition of no confidence are more than called for.
Board Member Anne Landry is to be commended for holding the Chair and meeting to a semblance of due process, moving Tuesday's 11:30 PM discussion toward closure of ratification in the coming 2 weeks. Despite objections, Ms. Landry guided the Board toward its proper public purpose.
Members of the Reading Police Department at the Feb. 11 meeting reacted to the delayed hearing and expressions of obvious disdain for their work in our community by quietly leaving the room. They deserve far more respect from certain Board members, as well as appreciation for the urgency of the vote to ratify a well-qualified candidate as their Chief.
Concerned Reading citizens have an opportunity to express their own thoughts to the Board at this week's public meeting on Wednesday, February 19.
Hopefully the Board will listen carefully.
John J. Arena
Francis Drive
Precinct 1 Town Meeting Member
The author was a 6-year member Reading's Board of Selectmen, twice serving as Board Chair