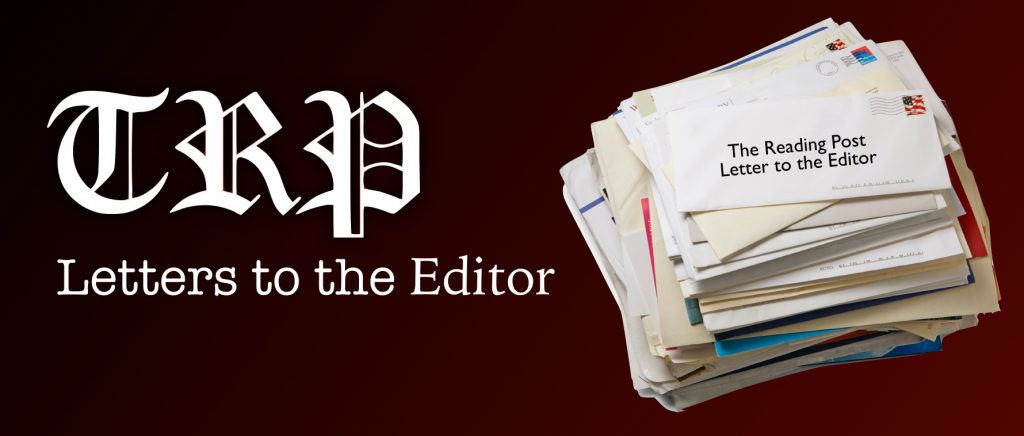 The Reading Post accepts Letters to the Editor. All letters must be signed. The Reading Post reserves the right to edit or not publish any letters received. Letters do not represent the views or opinions of the Post. editor@thereadingpost.com
---
Dear Residents of Reading,
I am supporting Erin Gaffen for a three- year seat on the School Committee and humbly ask for your vote for Erin on March 3rd.
The three main responsibilities of our School Committee are to review and approve the annual budget, oversee the management of the Superintendent including hiring, evaluating and negotiating a contract, and setting and updating when necessary, district policy to ensure it is in alignment with both state and federal law. I am confident Erin has the skill to fulfill these responsibilities with an open mind, fair and conscientious manner. Erin is approachable, intelligent and a quick learner. She looks beyond the surface and at how decisions will have impact from multiple angles before making them.
Erin and I co-chaired the Yes For Reading Committee to advocate for the passage of the most recent override. When I think of Yes For Reading in terms of Erin, I think of exceptional organizational skills and resourcefulness to build and mobilize networks to meet the needs of our children, public safety and community with an amazing thoughtfulness of the perspectives of all stakeholders. Erin's competence to secure the involvement of multiple stakeholders and to stay focused on one need for ALL was inspiring and extremely effective. Once she assumed the role of co-chair, she demonstrated determination, adeptness and an unimaginable work ethic. These proven leadership skills will greatly benefit our school community and strengthen relationships with both the Select Board and the Financial Committee.
Erin's background in special education as both a teacher and administrator will bring a cognizance to the School Committee to assist in a deeper understanding of the growing needs of a diverse population of our students in the Reading Public Schools. The direct work experience she has with the combined social and emotional challenges of students on Individual Educational Plans will foster and nurture collaborative relationships between the schools and families. Erin will be able to properly direct people to where the most effective communication can take root. Effective communication and mutual respect are two of Erin's top priorities. She cares deeply about the health and wellness of our community.
Please join me on March 3rd at the Reading Memorial High School to vote for Erin Gaffen for School Committee.
Sincerely,
Michele Sanphy
Glenmere Circle
.