"Our Children, Our Community, Our Future"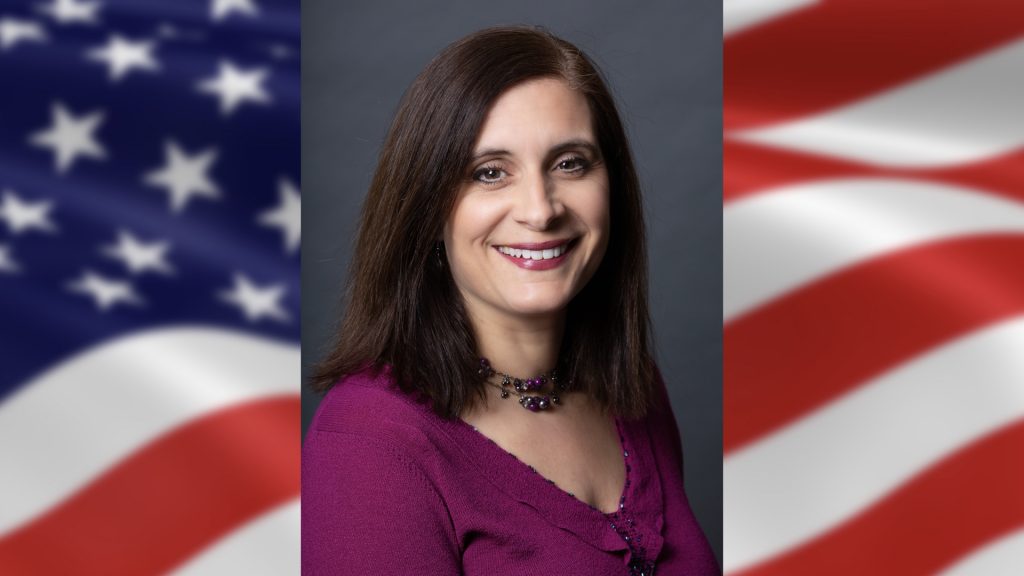 Carla Nazzaro is excited to announce her candidacy for a three-year seat on the Reading School Committee. "Over the years I have closely followed school issues, and I feel that my business expertise, ability to advocate for others, and my experience in the schools at all grade levels will allow me to help move our district forward. This is truly an endeavor that I never imagined I would undertake, but with half of the committee turning over, I saw this as an opportunity to volunteer my time and skills to help our district move forward during this time of significant new challenges for our schools." The election is March 3, 2020, and Carla Nazzaro is seeking one of the two open three-year seats on the Reading School Committee.   
Carla has three key focus areas in her campaign: 
Effective Planning and Spending: More efficient and effective spending – and planning – that aligns with community priorities but which also considers community realities.
Policy Adherence and Improvement: Ensuring that the Reading Public Schools develops, updates, and adheres to policies that better support students and teachers.
District Goals and Reviews: Active oversight of district and superintendent goals.
Carla is confident that her voice as part of the Reading School Committee, will help ensure that the Reading Public Schools succeeds in addressing issues in a fiscally sustainable manner. "We achieve the best outcomes for our students, our schools, and our community when school committees work through issues to reach decisions that consider the perspectives of administration, teachers, parents, and students. I will be an engaged and thoughtful school committee member, who listens to all sides and who is not afraid to ask difficult, but important, questions."
Carla has been an active volunteer in the Reading Public Schools and in the Reading community since she and her family moved here 15 years ago She has served as a soccer and track team parent at Reading Memorial High School (RMHS); as an activities organizer and fundraiser for the RMHS classes of 2017, 2018, and 2020; was a parent representative on an RMHS Assistant Principal Search Committee; is a PTO member; has been a Challenge Day volunteer, Joshua Eaton school library volunteer and parent helper, and a chaperone for numerous school field trips, concerts, and sports events, from elementary to high school. Carla has also been a Girl Scout leader for 15 years and was appointed as a town meeting member in 2019. "I believe that my background and experience would add a valuable perspective to the Reading School Committee."
Carla's professional background is beneficial for a School Committee that is facing major decisions about managing elementary building space, determining when and how taxpayer-funded full day kindergarten for all can be implemented, and evaluating proposals for the district's "Vision of the Graduate." Carla has an established track record in project management and for 6 years worked for Bechtel Corporation as a contract formation specialist on the Central Artery/Tunnel Project. She ran project teams working on multimillion-dollar contracts, brought them thru the bidding cycle, award process and issued notice-to proceed orders. In addition, for the past 10 years, Carla has been the Director of PeopleFit at Home, managing staff for a business that provides in-home fitness and physical therapy services. 
Carla and her husband Mike live at 32 Red Gate Lane in Reading and have four children: Alexandra, a 2017 graduate of RMHS and currently a junior at Holy Cross; Zachary, who graduated from RMHS in 2018 and is now a sophomore at University of Massachusetts-Amherst; Julianna, a senior at RMHS; and Sophia, a 7th grader at Parker Middle School. "My kids have had incredible teachers, and I have had the chance to see how great our schools can be – – and I have ideas for making them even better. An important role of the school committee is to ensure that school districts are responsive to the values, beliefs and priorities of their communities. Together, we can help our children succeed."
Election Day is Tuesday March 3, 2020, the same day as the Massachusetts Presidential Primary. 
Learn more about Carla Nazzaro and her campaign by visiting:  https://carlaforreadingma.org
To keep up with the latest information and events for Carla's campaign, "like" her Facebook page at https://www.facebook.com/carlaforreadingma
Contact info: 
The Committee to Elect Carla Nazzaro
32 Red Gate Lane
Reading MA 01867
email:   carlaforreadingma@gmail.com