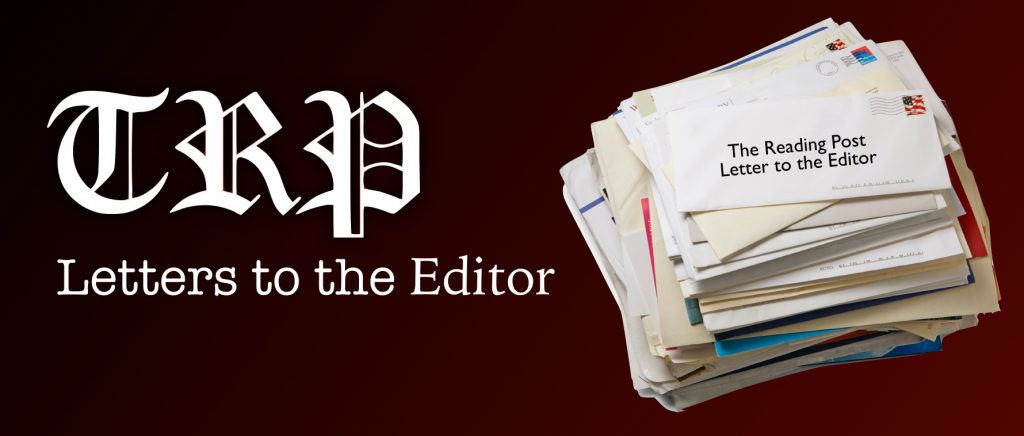 The Reading Post accepts Letters to the Editor. All letters must be signed. The Reading Post reserves the right to edit or not publish any letters received. Letters do not represent the views or opinions of the Post. editor@thereadingpost.com
---
Dear Reading Community,
Happy New Year! I am excited that we have town elections coming up in a few months, and I would love to share with you why Erin Gaffen has my vote for School Committee.
She is qualified. Erin holds an M.Ed in Special Education grades 5 – 12. With Special Education as one of the primary concerns in any district, RPS will benefit from Erin's decade worth of experience teaching Special Education students and working as a Vice Principal at Germaine Lawrence, the former residential home for girls with behavioral and emotional disabilities in Arlington.

She knows the inner-workings of the town. Erin co-chaired the successful Yes for Reading campaign that passed the override to directly benefit our schools, police, fire, and town services. In her role, she attended each School Committee meeting and Select Board meeting in order to have a deep, working knowledge of the issues that Reading faced.

She listens. In her role as Co-Chair for Yes for Reading, Erin reached across partisan lines and heard all stakeholders' concerns in town. Additionally, because of Erin's classroom experience, teachers trust her. I am confident that Erin will serve as a bridge between teachers and administrators because I myself experienced her genuine care, concern, and diplomacy when Reading schools faced significant budget cuts before the override passed.

She is a parent. In seven short months, Erin herself will have a child at each level in the school district – high school, middle school, and elementary school. In addition to the School Committee briefings she will receive, Erin will be able to approach each issue through the parental lens with first hand knowledge of each school.

 She loves kids. From coaching Lego League in town to teaching Religious Education at church, Erin goes above and beyond to nurture the children of Reading. She loves her kids and yours, too.
Please join me in voting for Erin Gaffen for School Committee on March 3rd.
Warmly,
Leia Richardson
Parent and Resident, Pearl Street