On Saturday, January 25, Reading's Rachel Barclay will join with more than 1,000 participants at Fenway Park for the PMC Winter Cycle. The indoor spinning event kicks off the Pan-Mass Challenge's (PMC) annual fundraising campaign, with 100% of rider-raised dollars supporting cancer research and treatment at Dana-Farber Cancer Institute. This is Barclay's first time participating in the event, and she is riding for a very personal reason.
In August 2018, Barclay's son Bennett was diagnosed with an optic glioma brain tumor and underwent countless surgeries, procedures, and chemo treatments at Boston Children's Hospital and Dana-Farber. Sadly, Bennett lost his battle with the disease in April of this year, just shy of his second birthday. Despite the loss, Barclay and her husband remain grateful for the wonderful care and support they received from his oncology team. "My husband and I couldn't have stayed as strong as we did without the love and support we were given by all of the staff at both Boston Children's Hospital and Dana-Farber," Barclay stated.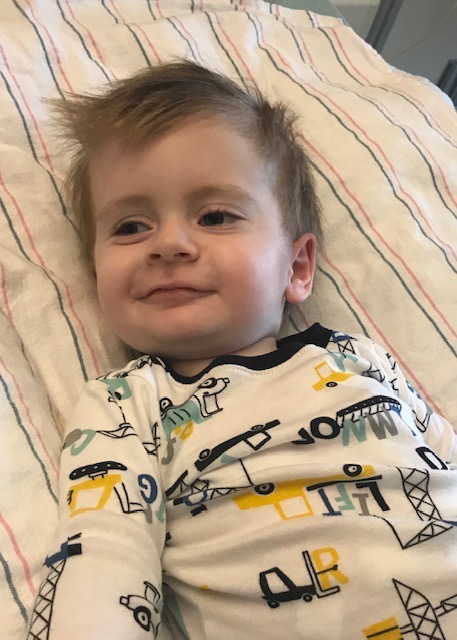 Now, she's riding the PMC Winter Cycle in Bennett's memory in hopes that doctors will someday find a cure for the disease that cost her son his life. "I am riding the PMC Winter Cycle to support fundraising for Dana-Farber and to spread awareness, all in memory of my sweet baby boy who always had a smile on his face. I ride to hopefully someday find a cure so that no other family has to lose a loved one." Barclay shared.
The PMC Winter Cycle is an indoor charitable spin event held each January in Boston. It is comprised of six 45-minute rides, led by popular local spin instructors. As a "spoke in the wheel" of the Pan-Mass Challenge's yearly fundraising campaign, the PMC Winter Cycle brings together 1,000 people of varying athletic ability and spin experience, who channel physical, mental and emotional energy to fight cancer by raising money for the Dana-Farber Cancer Institute.
As the first-ever spinning event held at Fenway Park, each ride during PMC Winter Cycle has its own unique high-energy, team atmosphere with the historic ballpark as a backdrop. Following the event, an after-party at Lansdowne Pub is held for riders, friends, and supporters to celebrate their efforts in the fight for a cure.
In 2019, the PMC Winter Cycle raised $456,000 as part of the PMC's record-breaking $63 million gift to Dana-Farber, 100% of which supports cancer research and treatment at the institute. This year's event aims to raise $500,000, which will kickstart the PMC's 2020 fundraising efforts.
Anyone wishing to support Barclay's effort can visit her fundraising page at http://profile.wintercycle.org/RB0358