Saturday, October 19 at 11:00 am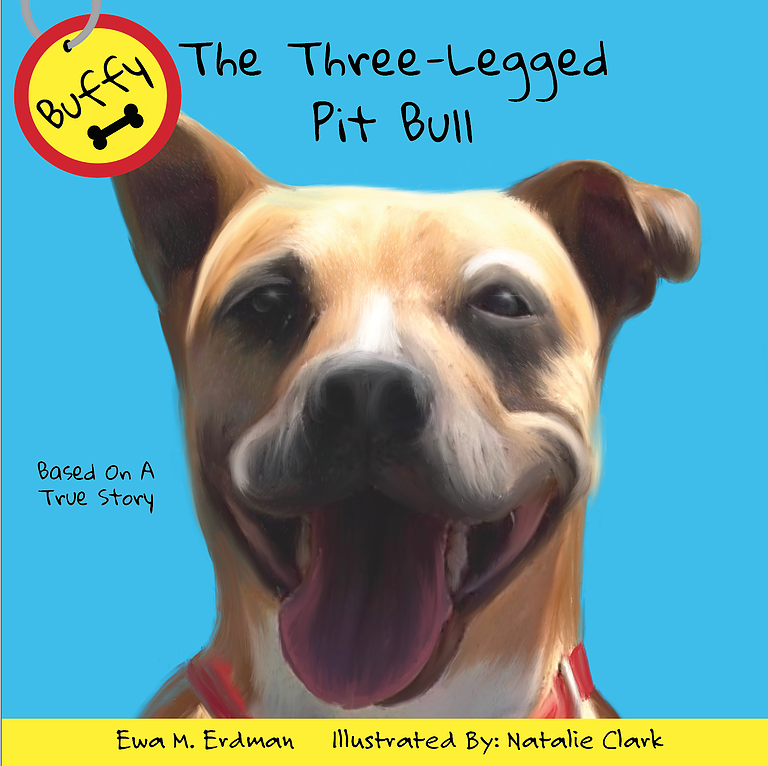 Reading, Massachusetts –Whitelam Books welcomes author Ewa Erdman who will read her book Buffy the Three Legged Pit Bull – and Buffy herself will be joining us! Come meet this sweet dog and her lucky owner on Saturday, October 19 at 11:00 am. Whitelam Books is located in downtown Reading at 610 Main Street, near the intersection of Haven Street and Main Street. This event is free and open to the public – all are welcome! Books will be available for purchase and signing.
About the Ewa and Buffy:
Ewa Erdman lives in the Boston area with her dog, Buffy. She worked until her retirement at Harvard University, and now occupies her time with volunteer work and writing. Two articles about Buffy appeared in the Boston Globe, and that began a project and a mission. Buffy is just one of the thousands of dogs in our nation's animal shelters. The lucky ones get adopted. The unlucky ones, through no fault of their own, are lost to us.
Ewa says, "Buffy is not an extraordinary dog. She is not exceptional in looks, intelligence, or any other way, but she has made a difference to many people. People say, "Buffy is so lucky to have you." She is. I am equally lucky to have her."